By 2023, mobile apps are expected to generate at least $935 billion in revenue globally.
Entrepreneurs who focus on one platform at the beginning of their business have found success.
The most popular choice for startups is iOS, followed by Android. Depending on your circumstances, you may need to develop for Android first, or sometimes both platforms at once.
According to Statista, In August 2022, Android continued to hold the top spot in terms of mobile operating systems globally, dominating the market with a close to 70% share, while iOS held a share of around 28%.
Now the question is which mobile operating system to focus on first to develop an app? Android or iOS. It depends on several factors such as your budget, target audience, time, and business needs. However, you will also think that developing both platforms together is also the best solution but that's not the case for every project. 
So, which platform or mobile operating system should you choose? Read on to find out!
Global Market Share: Android and iOS
The Android operating system dominates the competition in the worldwide smartphone market. According to Statista, In August 2022, Android continued to hold the top spot in terms of mobile operating systems globally, dominating the market with a close to 70% share, while iOS held a share of around 28%.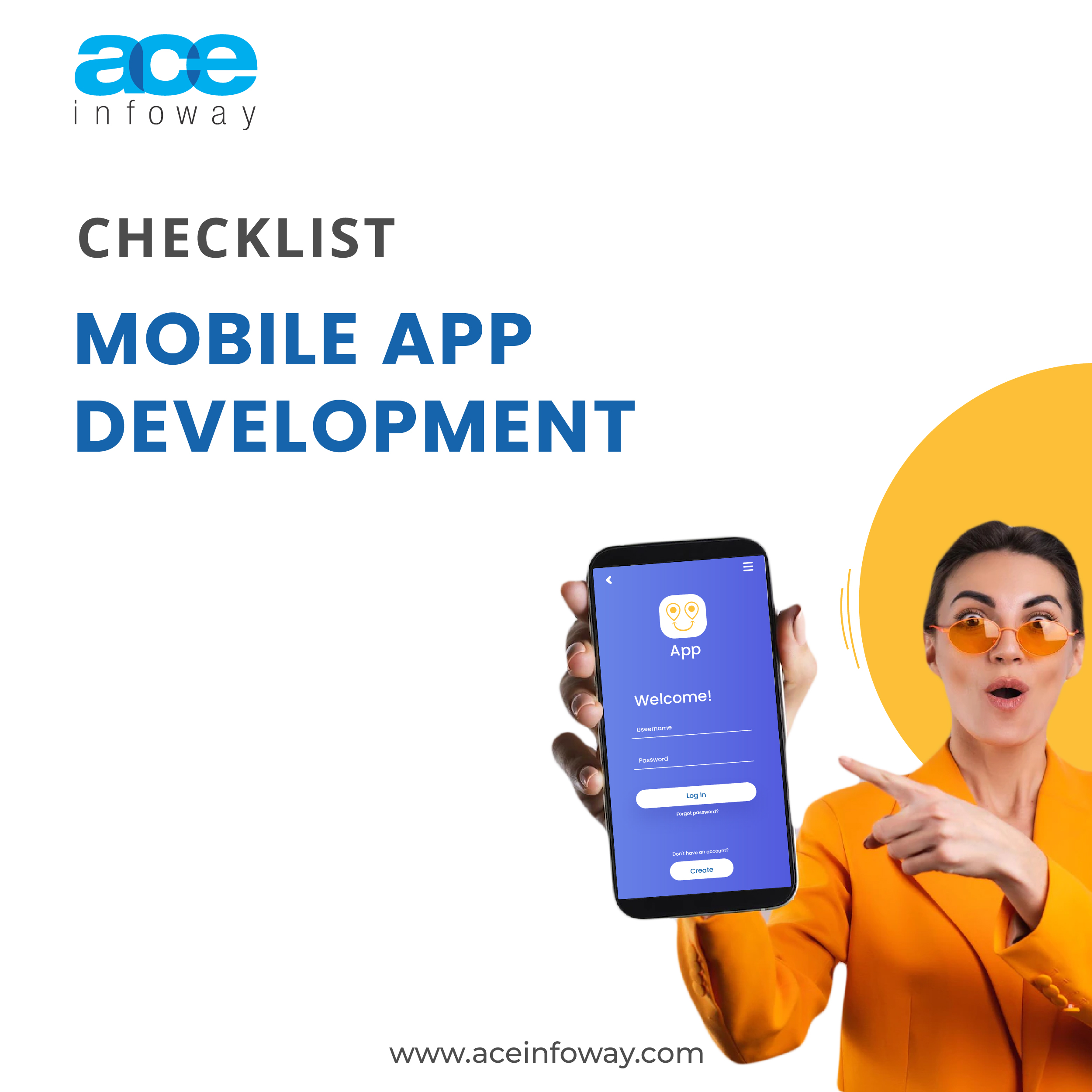 The Ultimate Checklist for Building An Incredible Mobile App
Get this checklist in a portable document format & access it offline.
Despite having such a low global market share, the iPhone has managed to dominate in a few key countries. According to research cited by Statcounter, Americans who use smartphones favor the iPhone over Android devices.
According to Statcounter, Android's Global Market Share: 
Android: 71.5%

iOS: 27.8% 
However, in the US the market share looks like this: 
Android: 45.25%

iOS: 54.42% 
So, depending on business requirements and the market you are targeting are the key factors to consider before choosing the platform.
| Country | Android Market Share | iOS Market Share |
| --- | --- | --- |
| USA | 45.25% | 54.42% |
| UK | 43.38% | 56.14% |
| India | 95.4% | 3.94% |
| UAE | 71.5% | 28.16% |
| China | 73.44% | 25.78% |
Android Vs iOS Development: Things to Care About Before Developing an App
Before you start developing an app following are the key points you need to take into account:
1) Target Audience🎯
Identify your target audience and the overall goal of your app before any development starts. 
According to TechCrunch, the average price for in-app purchases on the App Store has climbed to 40% since last year (From July 2021-July 2022), while Play Store prices only saw a 9% increase during that same time. Any business trying to maximize its ROI when developing mobile apps needs to know this information. They can use it to determine whether they want to promote to an audience that is more likely to purchase their app (iOS users) or prefers free apps (Android users).
You should also pay close attention to the demographics. Consider who will find your idea to be most appealing, how much time do they spend on their mobile phone and apps? What benefits are they receiving after using your app? And most importantly what makes you unique?
2) The Cost and Time of Development
⏳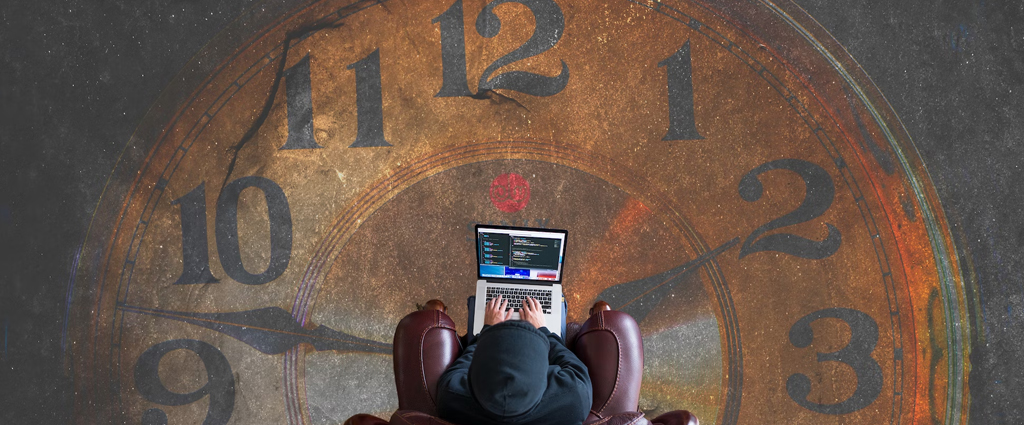 iOS development is quicker, simpler, and less expensive than Android development. The coding languages that the two platforms use become a significant factor. 
Android relies on Java and involves writing more codes and thus boosting the development time. Another reason is, Android is an open-source platform, and due to lack of standardization that results in more devices, components, and software changes to account for. 
iOS uses Apple's native programming language, Swift. Swift seems more user-friendly and tailored to the needs of iOS developers. As a result, less time is spent coding, which lowers expenses and time of development. 
Like Android, iOS is not an open-source platform and it strongly encourages software standardization to guarantee the correct and flawless operation of the app on all devices for which it was designed. This saves time during development and lowers future expenses on bug fixes.
3) App Development Budget
💰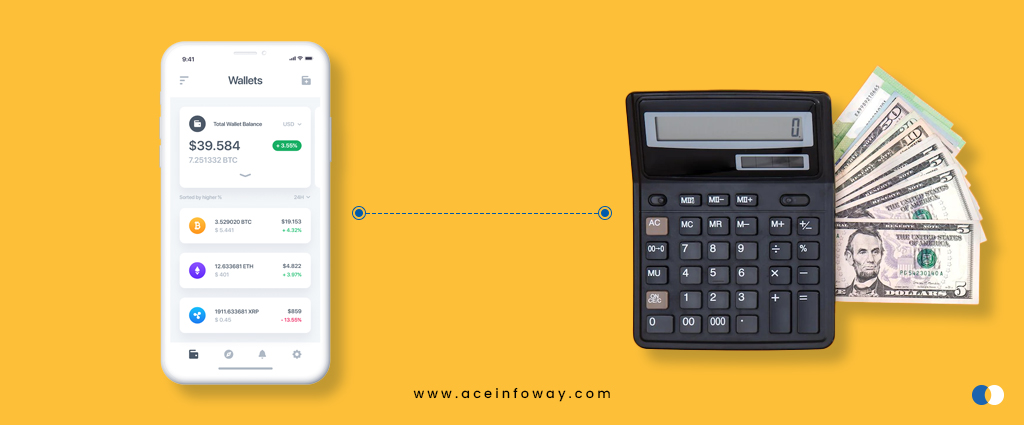 Developing an app requires investment along with planning and strategies. It's crucial to know your budget and allocate it to the various phases of app development. The technology used for app development, features & functionalities, maintenance, and marketing of an app are a few of the elements that require a financial investment. 
Your app's budget essentially depends on your niche. The kind of app you want to build and the kind of content you want to include in it.
4) Publishing Process✅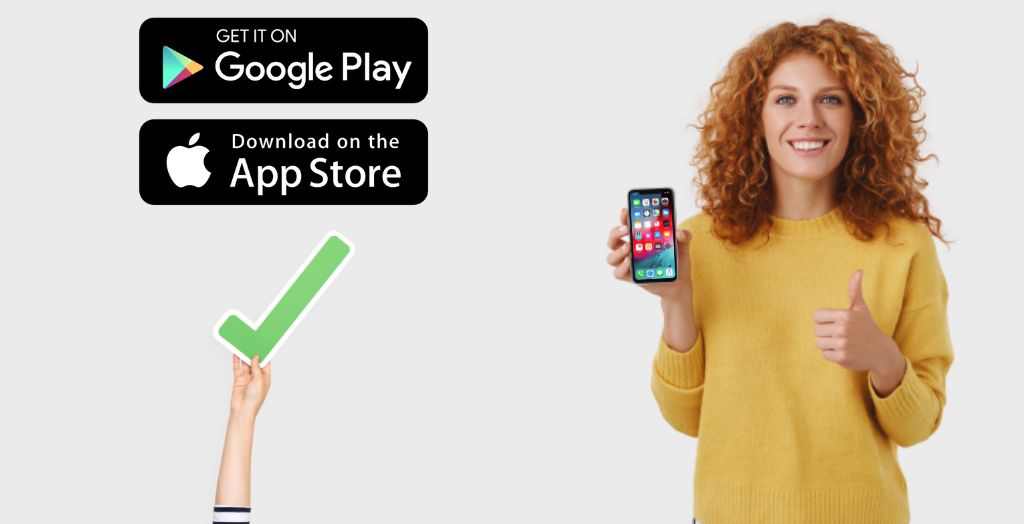 You can publish the app on the Play Store without going through a rigorous review procedure. Even on the same day, your app might be made accessible for download.
On the App Store, however, the approval procedure is more stringent and takes longer. Experts and the editorial team review your application. They might deny it and offer you advice and then you have to upload it as per their instructions. So, the publishing process takes time in iOS compared to Android. 
The costs associated with publishing vary as well. The App Store charges an annual fee i.e. $99, whereas the Play Store charges a one-time cost i.e. $25.
5) Monetization of App📱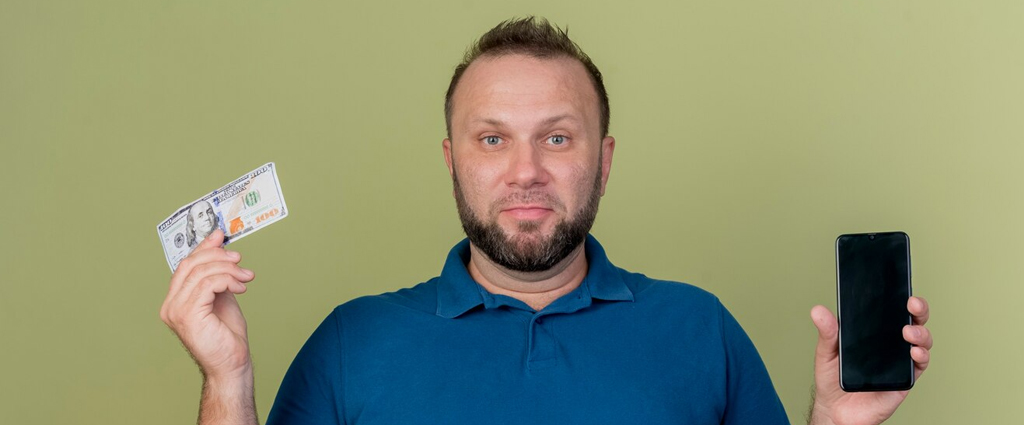 Another factor to take into account when deciding between Android and iOS is app monetization. In-app purchases, premium applications, and ad-based models are the three major ways that companies can make money.
In-app purchases: On average, iOS users spend almost 2.5 times more on in-app purchases than Android users. 
Paid Apps: iOS is the leader in terms of releasing paid apps. Taking the example of iOS game apps, 11% are paid whereas, in Android, the value is 7%. 
Ad-based monetization: Most iOS apps are ad-free apps, whereas, in Android, the apps are ad-heavy. For the one who is targeting revenue from in-app ads then Android is a better option.
Android vs iOS Development: Which Should be Launched First?
Two mobile operating systems are high in demand i.e. Android and iOS. There was a time when iOS had more apps available than its arch-rival. Due to its enormous user base and lucrative nature at the time, many developers opted to create apps initially for the Apple mobile operating system.
However, things have changed since then. When it comes to overall market share for mobile operating systems, Android just reigns supreme.
But depending on your target audience, demographic and many other factors one can select the mobile operating system.
When to Develop Android First?
You can choose to create for Android first if you want to reach a wider audience worldwide and get more downloads. Particularly if your target audience lives in India, China, and UAE, you can leverage the best return on investment in these regions as the users use more Android apps. 
If you want to monetize your app with in-app advertisements, designing the app for Android may be more profitable due to the increased number of Android users and downloads. Consider your target audience's preferences for features as well as whether Android gives you more freedom to implement those features.
When to Develop iOS First?
iOS should be your first choice when you want to build a minimum-viable product. At the same time, if your target audience lives in the USA and UK- it might be a better choice to go for iOS as the users in these areas use iOS more. 
iOS is a better option if you want to monetize your apps without in-app ads and if you want to provide in-app purchases and premium editions of your app because iOS users are more likely to do in-app purchases. 
Thus, the type of app you intend to create and the target audience will determine the platform you choose.
Do you Need a Cross-Platform App?
Whether you go for Android, iOS, or Cross-platform apps, it all depends on your unique business needs. Businesses must first identify their needs to create a reliable yet cutting-edge app. Once this is done, they must research which development platform is ideal for meeting all of their needs.
Cross-Platform App is the Best Choice When:
You aim to enter the market as soon as possible

Reaching out to a broader audience is your priority

You are limited in resources

(time, money, and human resources) 

You already have a website and want to turn it into a simple, feature-light app

The app you want to develop doesn't involve complex animation and graphics
Native App is the Best Choice When:
You need the best performance

You need secured apps

You need better customization and UX

To make the most of device hardware
Android Vs iOS Development: Don't Forget to do Backend First?
After the selection of the platform, now the question arises what to develop first, backend or frontend?
When trying to strike the ideal balance between frontend and backend development, it can be preferable to start with the backend of the application. Data-driven apps, for instance, collect data from a variety of sources. The nature of this data is likewise widely diverse.
For example, a drug manufacturing company or banking institution for them the eye-catching UI will be the last thing to worry about. These businesses depend heavily on data, which is created continuously on the backend before the frontend is created. They will tell the iOS vs Android developer to design a dependable and user-friendly interface that allows quick access to data.
A well-structured database and effective API can be seen as a more useful component of the software system. As a result, the backend becomes the area that the development business should focus on first, and the frontend should be built around it.
See, what our head Vipul Shah, COO at Ace Infoway has to say:

Android and iOS Development: An Analysis of the Cost Differences
The final cost for android and iOS app development depends on the complexity, features & functionalities,  and rates of the iOS vs Android app development company.
Apple's iOS provides a slick environment with rules of engagement and allows fewer customizations and this increases the cost. However, as the environment is less prone to complications, the later development phases can lower the cost.
Android offers a minimal entry barrier and limitless customization options and thus these attributes keep the cost under control at the initial stage. The cost increases in the later stage of development, which involve testing and re-development to reach its sizable user base.
iOS apps are developed for devices with limited models, which reduces cost. Whereas, in Android, a wide range of manufacturers and screen sizes are confronted by the developers. This adds significant time and money to the process of customizing the user interface for all different devices and screen sizes. 
The situation is considerably clearer with iOS. Since there is less variety in device formats, making mock-ups at the necessary scale is not difficult. Additionally, these mock-ups are made possible by specialized device emulators (such as the official iOS Simulator from Apple, which can be accessed through Xcode), which let experts test an application using a variety of OS and hardware configurations.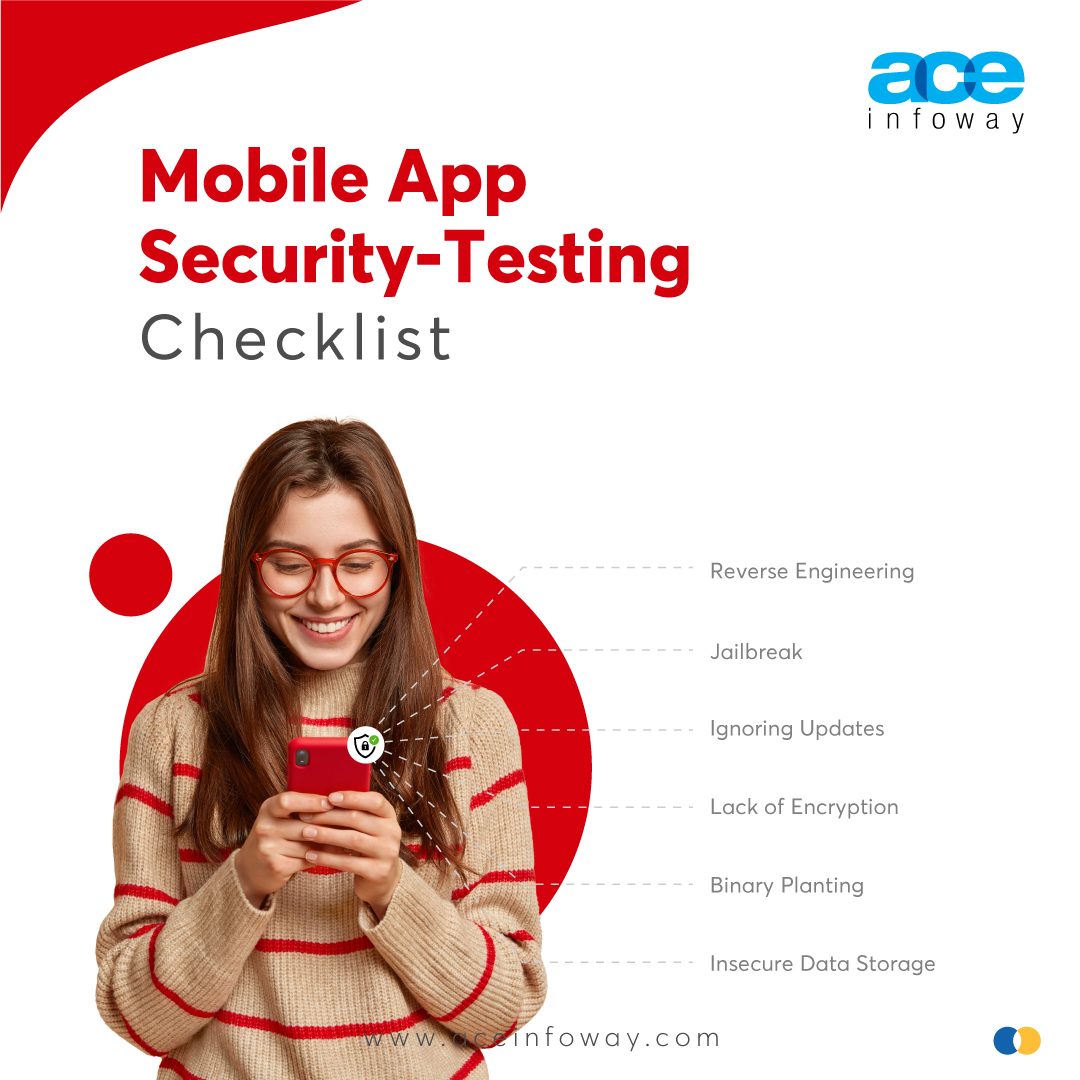 Mobile App Security Testing Checklist
Get this checklist in a portable document format & access it offline.
How to Choose a Reliable App Development Team for Building your App?
Now that you have read an entire article and are planning to build an app on Android, iOS, or Cross-platform, whatever platform you choose, deciding which app development company is reliable and professional is daunting.
Here are a few key points you should look into when choosing a reliable app development company for your project:
Find a specialized company

Review their portfolio

Talk to their experts

Discuss their development process

Look into the project management tools they utilize

Check for the support they provide

Finalize the development timeline and estimate

Kickstart your mobile app development project
Conclusion
The mobile application development market is growing at a tremendous rate. Investing in a mobile app is a golden opportunity for entrepreneurs and businesses in this ever-evolving digital landscape.
Ace Infoway has been developing mobile apps for over two decades. With our in-depth experience and hands-on expertise, we can help our clients achieve their business goals. We are well-versed in building mobile apps for Android, iOS, and Cross-platform.
Ready to build an app for your business, let's connect with our mobile app development experts and discuss the project in detail. As a top mobile app development service provider, our expert team will help you navigate your app development challenges and devise a roadmap with a timeline and cost estimate.
You can reach us by filling out a form on our Contact Us page.  Get a cost estimate with a development timeline for your next mobile app development project.