Get started with Google Merchant and Product Listing Optimization
Let's jump to facts.
It has been estimated that 95% of purchases will be made online by 2040 — eCommerce is opening the doors of opportunity to countless entrepreneurs.
Being a $340 billion dollar industry, the USA stands second as the top largest eCommerce market in the world.
And this is the perfect time to set up your own online store to reach out to your relevant customers. With Google Free Listing aka Froogle back to the present, it is going to be a game-changer for the future of eCommerce.
With technology being supportive to make the lives of retailers easy, there are a lot of platforms that help brick and mortar stores to set up an independent robust online presence of their own, extending the privilege to even reap benefits of digital marketing, SEO, analytics, online promotions and much more!
As mentioned in our first blog of the Froogle and eCommerce series, we spoke in length about Google Free Listing and how it can benefit merchants to elevate their Google Shopping account. In this part 2 of the series, we are going to talk about how merchants can add and optimize their products in Google Shopping and benefit from the Google Free Listing service. 
What is Google Merchant Center?
Google Merchant Center is where Google wants you to upload product data and make it available for Shopping ads and other Google services. Your eCommerce store information can also be uploaded. Users can view your products in Google Shopping search results.
Each product listing can be maintained in Google Merchant Center. This product information is shown along with organic listings on Google's main search results pages. It also gives a platform to feature images, prices, and customer ratings to distinguish from other results.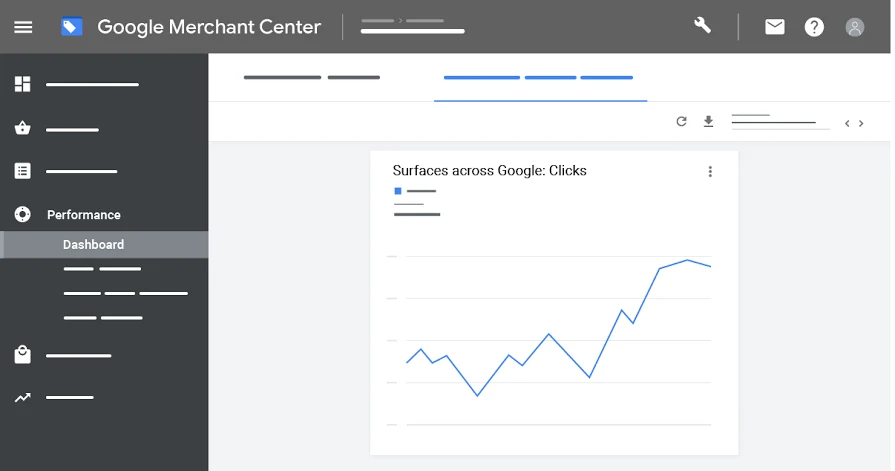 Are you a new or existing user of Merchant Center?
If you're an existing user of Merchant Center, you might already be eligible to show your products in these unpaid experiences, and no further steps are necessary to participate.
To sign in, follow the below steps:
Select "Growth"
Select "Manage programs" in the left navigation menu
Select the "surfaces across Google" program card.
You can also add products to your product feed, to make even more products discoverable in these free listings.
For new users of Merchant Center who are interested to set up your Google Shopping account, it's open to you and does not necessarily require Google Ads. You can get started with the Merchant Center sign up process and start creating your product feed.
Why should you use Google Merchant Center?
Google Merchant Center can help you do three things:
Notify Google you have products to sell
Give Google information to create a targeted ad for your products
Provide Google with information necessary to ensure Google
How to Add Products to your Merchant Account
Set up a Google Merchant Center account
Optimize your product imagery
Collect and input your product feed data
How to optimize products for Google Shopping?
There are a number of factors that can improve your visibility in Google Shopping. Pricing and product titles are two of the biggest levers when it comes to product feed optimization. Here are some resources to help you optimize your product feeds for Google Shopping.
Optimize your product titles
It has been proved in research that product title optimization can make a positive influence on the impression and click volume in Google Shopping ads, resulting to be similar for organic listings. Understanding how users search for products like yours will help you craft well-optimized product titles in your feed.

Product Data Feed
It is the product feed that keeps all details about your products. This is a very crucial data because it helps Google find and display your products when users search for certain product attributes. Below is a brief list of some required product attributes:
id — Your product's unique identifier.
title — the title of the product. Should match the product landing page. Add any specifics that shoppers may search for, such as size, color, or style.
description — An accurate description of your product. Should match the product landing page. It only includes information about the product.
link — The URL of your product's landing page. Should start with http or https.
image_link — The URL of your product's main image. Should start with http or https.
availability — Your product's availability. Match the availability from the product landing page.
price — Your product's price. Match the price from the product landing page and the currency from the country in which the product is predominately sold.
google_product_category — Pick the single most relevant category from a predefined list by Google.
brand — Your product's brand name. Provide the name generally recognized by customers.
Use Keywords in Titles & Descriptions
If you're already running Shopping campaigns, be sure to mine your Search Terms reports to understand what search terms are triggering your product ads. You can also think of incorporating popular terms that perform well in your product titles to increase impression share for your products. Google allows up to 10,000 characters for descriptions.
Take advantage of those characters with these best practices:
Aim for 500 to 1,000 characters in length, despite the 10K limit.
Write about the most relevant attributes of your product like size, intended age range, special features, technical specs, etc.
Try to describe the product visual details like its pattern,  material, design, etc which can help return more accurate search results for the shopper
Use correct punctuation and grammar throughout your description. Limit your use of special characters and exclamation points
Google also offers popular filter options and related searches at the bottom of search results pages and Shopping pages as well as in Image search results
Pricing
If you're running Google Shopping ads, the Price competitiveness report in Google Merchant Center may be helpful in showing you how your product pricing stacks up against the competition. You'll need to opt into Market Insights in GMC to use this feature. This report only shows ads data, but can help inform how price-competitive your products are, generally. Be sure the pricing data in your feed accurately matches the pricing on your landing pages.

Product images
High-quality product images are a must. In terms of background, context matters. It is preferable to show your images with a white background. That's a good rule of thumb, but there's room to experiment. Showing a home furnishing product in a room, can indicate scale and help users visualize a piece in their own space, for example. According to Salsify, 70% of shoppers would prefer at least three photos while shopping for a product.
Whenever possible, add multiple images in your feeds. For each product, you can add up to 10 images.
All your images should be the highest resolution available (at least 800*800 pixels and up to a 10MB file size)
Each additional image should provide extra add-on product information to the customer (usage, relative size, target buyer)
Product identifiers
Use the correct unique product identifiers — GTIN, MPN, and Brand — whenever possible. If you don't have or can't track down the identifiers, leave the fields blank rather than try to make up IDs.
After Thoughts
Google is doing its best along with the eCommerce stores to help the retailers out there to get back in the economy game. There is competition too and all of these techniques might just seem too much for retailers who are not well versed with the digital process.
Our eCommerce Store experts are here to help you set up your Google Merchant Accounts, with building up your online store and get benefits from the Google Free Listing feature. But you also need to understand that just setting up an account and starting selling is not enough. You need to also advertise your product with PPC in Shopping Ads and here are the guidelines that you can refer to as to how you can take advantage of Advertise your Products on Google with Free Google Ad Credits in our next article.