Could you believe that one-third of the IT services are outsourced from offshore IT service provider companies? Besides that, majority of the small and mid-scale companies are planning to get their IT-related work done from offshore companies. But getting a reliable remote IT service provider on board is arduous as well as time-consuming work.
Cost-effectiveness is the major driver for outsourcing. The cost of outsourcing IT services is conspicuously low at first glance which dazzles the service buyer making them turn blind eye to the hidden costs of outsourcing.
Software Development outsourcing has become the foremost priority for businesses. To accomplish their digital transformation roadmap and fill the talent gap in an organization, the demand for IT Development outsourcing has surged. Yet not all businesses have had positive experiences; some have ended their projects with exceeding costs, a bitter reality. This post will highlight all scenarios where your outsourced software project development cost can increase.
For companies experiencing a shortfall in tech capabilities, having a limited budget, and wanting to get their work done by experts, outsourcing IT services is the best option for them. But outsourcing IT services could come up with challenges like project management, security, quality assurance, integration, and other factors.
Especially for start-ups, being with limited resources and having a major focus on marketing and sale these outsourcing development services are vital.
So, if you are planning to outsource software development services and are confused about how much it will cost, then here are the factors you must consider.
1) Cost of Getting a Reliable IT Service Provider
Getting the right IT service provider is not a cakewalk as it may take prolonged time as you will have to go through a number of companies' portfolios, conduct interviews, negotiations, and much more to get a reliable IT service provider who can meet the needs and expectations of your project.
Preparing SOW, RFP, documentation, execution, and roadmap to complete the project will surely need your efforts and time. While getting the software development outsourcing team on-board, you might need to conduct online tests and interviews with the developers, which again will be time-consuming.
The extra cost you may have to bear for getting tech partner on-board are:
Consultancy charges
Intermediaries Fees
Project Coordinators (If required)
Travel expenses- If you visit the service providers
Consultancy charges, fees of intermediates such as project managers or project coordinators (If required), and travel expenses- if you visit the service providers are the hidden costs of IT outsourcing that you will have to spend while procuring an IT service provider.
2) Scope Creep and Technology Swift
Scope creep refers to the perpetual demand for changes in the project scope once executed. It is one of the major factors that affect the project schedule, completion of milestones, project delivery, and eventually the cost of IT outsourcing.
If you are working with an in-house team you would oversight the changes and improvements you demand in on-going project.  But with outsourcing IT company, it may cost you extra dollars if changes are major.
Scope creep could result due to the latest features, and technologies introduced that need to be added to stand the competition as well as to give the best UX.
For instance, one of our clients contacted us with a proposal and a list of features he wanted to integrate into the product. After a few months, the CTO of the company was replaced by his successor. Now, the newly chaired CTO of the service buyer wanted to change a few features as well as the technology stack in the project, but without paying extra bills for that. Practically, it was not possible as the project was outsourced on a fixed-price model. So, whom to blame here? Neither the service provider nor the service buyer, but such unanticipated situations could increase the costs of IT outsourcing.
These are unavoidable hidden costs of IT outsourcing because technologies, product features, software development platforms, and frameworks service providers keep on updating and keep on introducing advanced versions.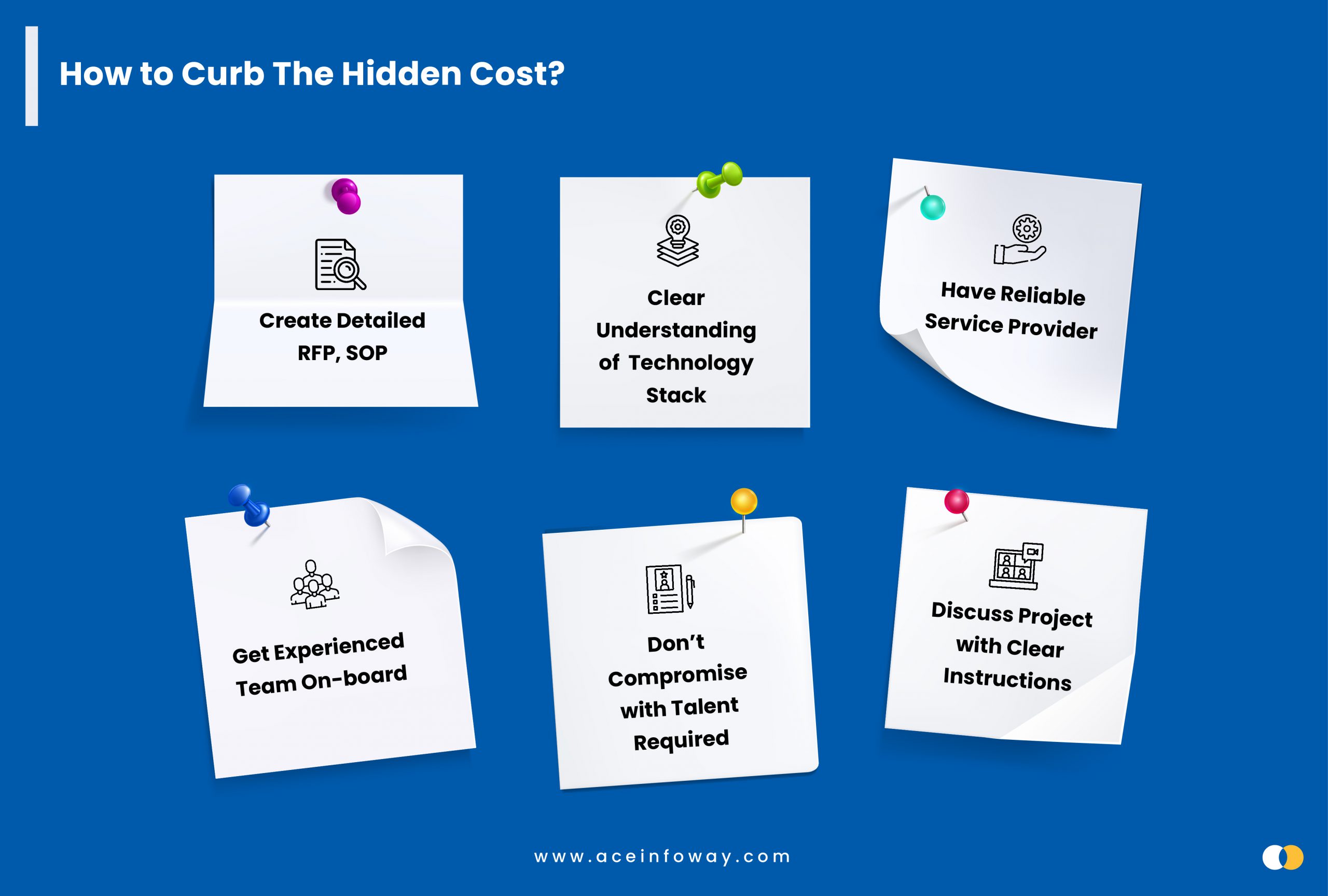 3) Transition Cost and Disengagement Fees
There have been some instances where outsourced IT projects have been left uncompleted. Either client terminates the project, or the service provider abandons the ongoing project in between due to any reason.
The service buyer may either transit the project to another IT consulting company or hire an in-house team that could complete the project left uncompleted. But the transition process is not that easy.
When you get a new IT service provider on board, you will have to start from scratch by explaining the entire project, its objectives, and the technologies, tools, and resources used for the coding.
If hourly transition charges or 'run charges' are imposed, then it will surely affect the cost of the IT outsourcing project.
The client may have to spend a few extra dollars to undergo the termination process and pay disengagement fees as negotiated and mentioned in the agreement.
4) Cost of Negligence
Probably your offshore tech partner may not have the audacity to inform you about  the talent gap or skilled resources of the onsite staff. In such scenarios, the service buyer need to be vigilant.
There have been some instances where the negligence of simple yet important factors has adversely impacted the overall project. Overlooking the importance of QA analysts, business analysts and project managers could cost a lot to service buyers eventually affecting the product quality.
So, it is advisable to keep the minute requirements of the project in mind while building your team and creating your RFP. Because negligence of simple factors and parameters can hinder the development or fulfillment of the entire project.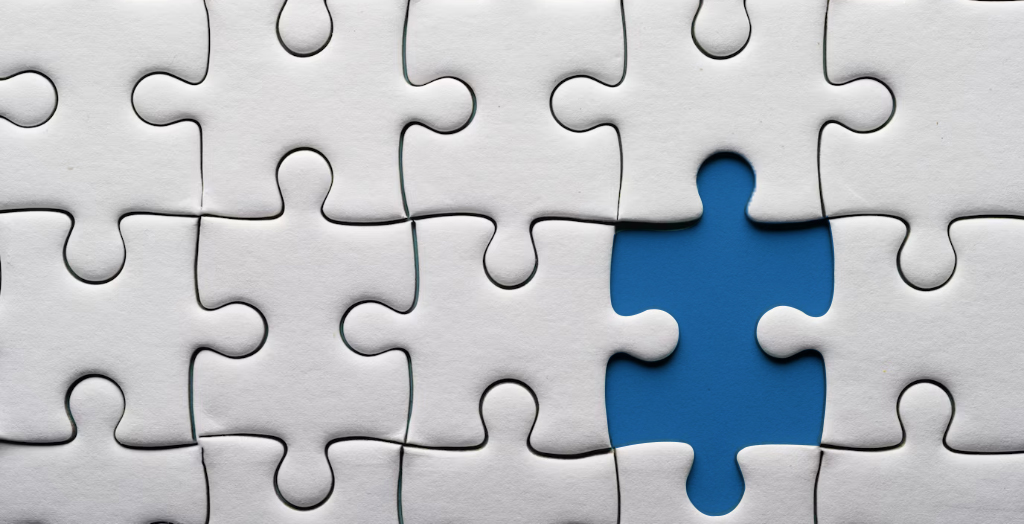 Adverse Effects of Hidden Costs 
As per the data, the global IT outsourcing industry is valued at USD 526.6 billion in 2021, and it is expected to reach USD 682.3 billion by 2027. Amid this steady rise, what we are neglecting is the loss of billions of dollars that companies bear due to the hidden costs of IT outsourcing.
Often, companies don't pay the required attention to these hidden costs that soar the budget despite having well-documented SOW, RFP, execution plan, and whatnot.
With these hidden costs, companies don't only experience financial risks but also costs of time, resources, and market opportunity.
Due to the hidden costs of IT outsourcing services- the project that was meant to be cost-effective actually becomes expensive.
Wrap Up
The cost and timeline of a software development project entirely depend upon the requirement, features, and complexity of the project.  Sometimes due to complexity of the project, it becomes difficult to get the exact cost of project but it will be a good idea to take a ballpark cost and delivery timelines.
That's why a reliable and experienced development partner is essential for providing a viable and timely solution.
For over 2 decades, Ace Infoway is helping businesses with their digital transformation journey as a preferred 'Go-To' Technology Partner. A team of experienced professionals is ready to help you with cost and delivery estimation for your project. Team up and get started with your software development project.