The demand for IT outsourcing services has reached an all-time high globally. In recent years, the popularity of software outsourcing has increased as more companies turn to custom software solutions or seek external support to enhance their internal technology teams.
While outsourcing offers many advantages, such as tailored solutions to address business or technical issues, it also presents challenges such as communication breakdowns and cultural differences, as well as a reduced level of control over the development process. In this article, we will explore the expert perspectives on the potential downsides and key mistakes to avoid in outsourcing software development.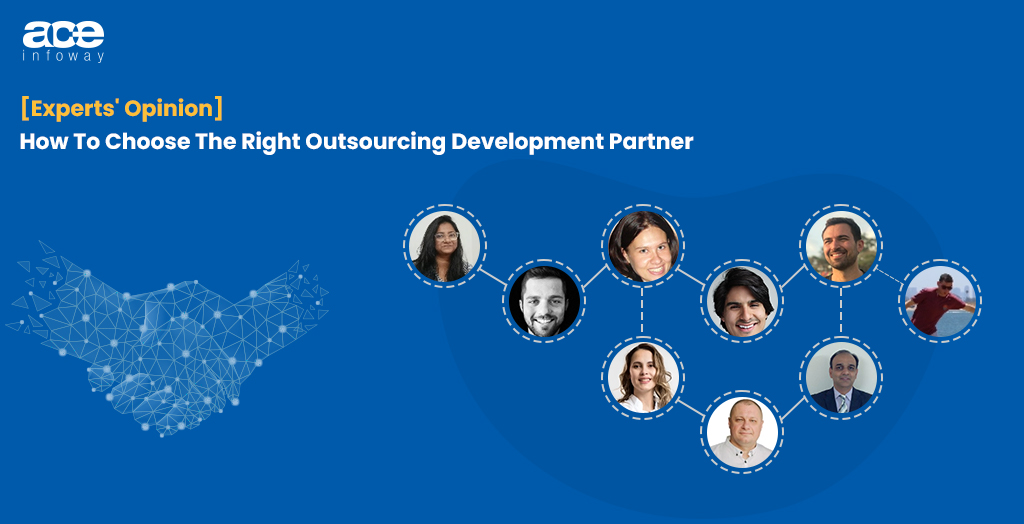 8 Tips for Selecting The Right Outsourcing Development Partner, According to Experts
Seek Strong Communication Protocols

Look for a Good Balance of Technical and Business Expertise

Check Time Zone Compatibility

Ask for Knowledge of Emerging and New Technologies

Find Post-Implementation Support

Prioritize Reliability and Industry Expertise

Consider SEO Expertise

Request to See Their Portfolio
1. Seek Strong Communication Protocols
When outsourcing software projects to development agencies, I always look for strong client communication protocols. This is to ensure that the collaboration between us is a consistent dialogue. 
I want to clearly understand the project's progress, and I need to communicate any changes or issues that arise along the way. I look for agencies that have established communication protocols, such as regular check-ins, progress updates, and a clear feedback loop. This helps to ensure that we complete the project on time and to the highest standards.
Michael Alexis, CEO, Swag.Org
2. Look for a Good Balance of Technical and Business Expertise
We all want to deliver the best possible project for our clients, and that involves building an all-star team for the project, including the development agency. 
I always look for a development agency that has a good balance of technical and business expertise to ensure that we can jointly deliver the best possible solution to our client. In my experience, developers who are more technical in nature often lack the business acumen to understand all the nuances of the problem we are trying to solve and vice versa. Finding the right balance of both technical and business acumen is key to a successful outsourcing project.
Matthew Ramirez, CEO, Rephrasely
Discuss First, Hire Later!
As the COO, I strongly advise seeking counsel from the outsourcing team before hiring them for development. "If you are with the right outsourcing partner with a moral compass, they will tell you if something is not right in the first place, and they will not be after the kill (sale)." I call this phenomenon 'Visionary Premises,' said Vipul Shah.
I have served a multitude of esteemed clients within our company. One of my clients faced a common problem where they initially hir ed two backend developers, a frontend developer, and a project manager for their project. After two months, they came to me for consultation and I suggested they eliminate the project manager role, as it was not necessary for their project and they were overpaying. This resulted in significant cost savings for them. Early consultation ensures proper team setup and cost efficiency.
Vipul Shah, COO, Ace Infoway
3. Check Time Zone Compatibility
When I look for a software development agency to partner with for a project in 2023, the first thing I check is their time zone. I understand how important it is to contact the team and know that someone has my back if something crops up after hours. This is especially true when dealing with emergencies, so having the same hour frame makes communication more straightforward, and being able to use tools like instant messaging can make it easier for me to keep track of any issues that may arise. 
Moreover, this enables me to have more control over whom I take advice from and allows me to double-check details in real-time—something you might want during a critical moment. Their time zone goes beyond just comfort and convenience; it affects the productivity of partnerships, too!
Lorien Strydom, Executive Country Manager, Financer.Com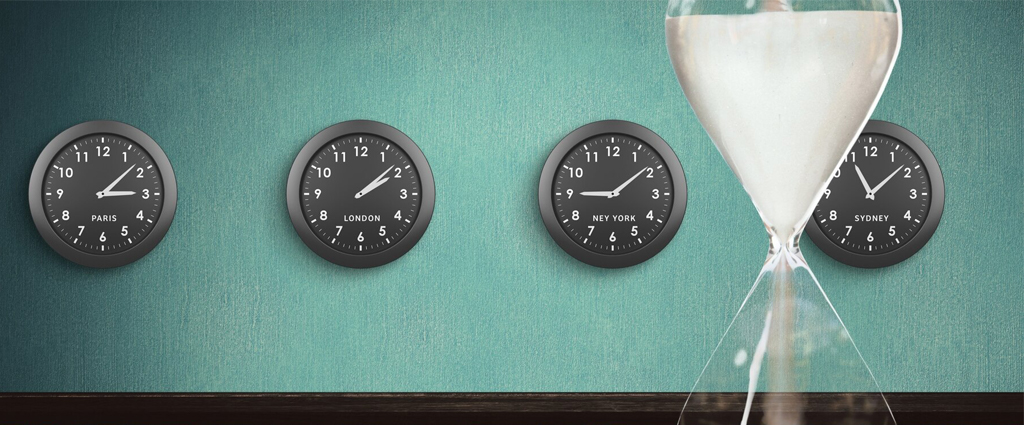 4. Ask for Knowledge of Emerging and New Technologies
When considering which development agency to partner with for a potential software project in 2023, knowledge of emerging and new technologies is essential. A development agency needs to keep up with the advances in technology, as this knowledge can make all the difference in creating an innovative and creative product; from utilizing Artificial Intelligence (AI) to integrating blockchain capabilities. 
Having knowledge in multiple areas of technology encourages developers to be innovative and allows them to create products that otherwise might not be attainable without knowledge of such areas. Therefore, when outsourcing software projects in the future, having knowledge of new technologies is one key factor to look for when partnering with development agencies.
Jim Campbell, CEO, Campbell Online Media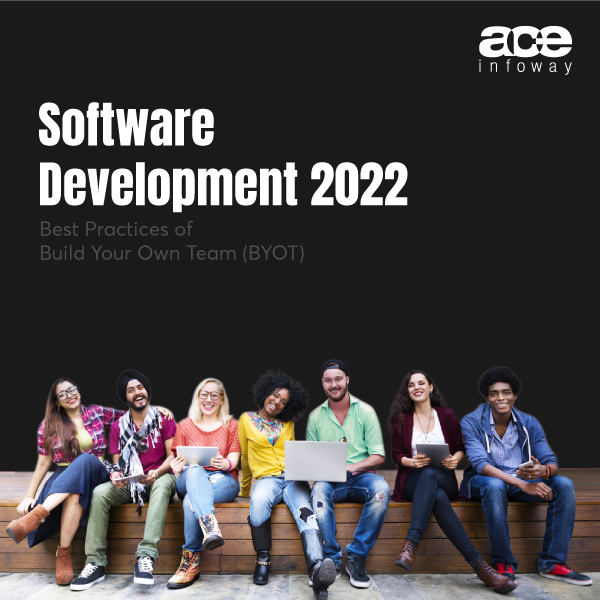 Software Development: Best Practices of Build Your Own Team (BYOT)
Get this eBook in a portable document format & access it offline.
5. Find Post-Implementation Support
As someone who has outsourced software projects for the past 5 years, the most important thing I look for when partnering with development agencies is post-implementation support. 
Post-implementation support is key to ensuring that any new implementations are successful and can provide long-term value. Many companies offer great services during the pre-implementation phases, but providing post-implementation help helps soothe new users' onboarding process or solve unexpected issues. 
When outsourcing projects in 2023, I believe it is essential to partner with an agency that provides post-implementation services to ensure successful outcomes and plenty of added value.
Rosmy Barrios, Director, Health Reporter
6. Prioritize Reliability and Industry Expertise
Searching for a new business partner can be a challenging process. When looking for someone who offers reliability, industry expertise, and an understanding of the project, transparency and flexibility are traits that are crucial when working with a new software development provider. 
When a company shows that it will focus on keeping you in the loop about the project and show flexibility for your specific needs, you're on the right track. There are several online resources, such as Clutch, GoodFirms, and LinkedIn, that provide rankings and reviews of software development providers. 
It is also helpful to review a company's portfolio and previous case studies to assess its experience in a specific domain or industry. No matter if you can meet or only talk remotely with the team, it's important to make sure that the company you are hiring is professional and understands your business and the industry you are working in.
Yuriy Kropelnytskiy, Payments Expert, Softjourn, Inc.
7. Consider SEO Expertise
One key factor to consider when outsourcing software projects in 2023 is SEO. SEO stands for "Search Engine Optimization," and is a critical factor in ensuring that your project is found and can be easily accessed by the desired audience. 
With the right SEO tactics, software projects can not only be found quickly and easily but can also be optimized to ensure that the project appears higher in the search rankings. 
Strong SEO tactics include understanding the latest search engine algorithms and being able to develop projects with a focus on SEO optimization. Additionally, it is important to look for agencies that have experience in developing software projects with a focus on SEO, as this will ensure that your project has the best chance of success.
Jaya Iyer, Marketing Assistant, Teranga Digital Marketing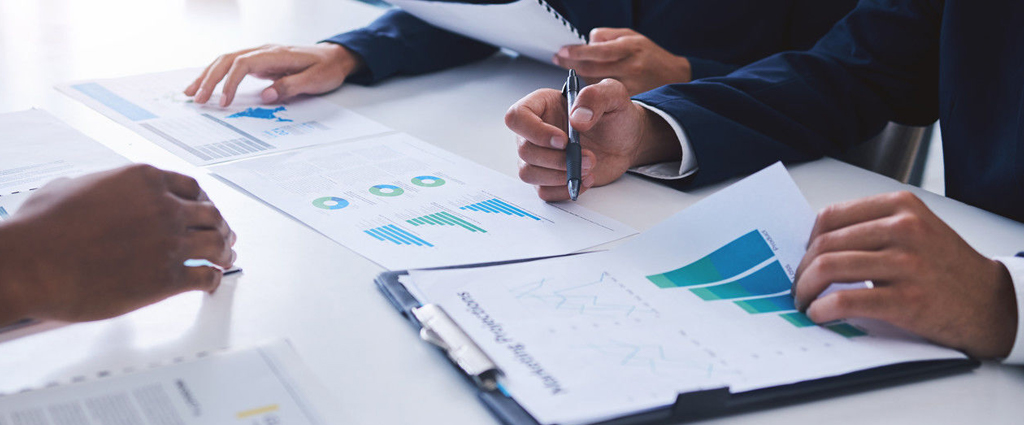 8. Request to See Their Portfolio
As a guy who knows nothing about how to develop software, it surprised me when a colleague approached me about a software development project last year. I'm a marketer and a web developer, so this was uncharted territory. 
My approach was to reverse engineer what the competition was doing and make it different and tailor it towards our brand. I had a baseline understanding of the systems we needed and our estimated budget, but no idea how to execute them. 
This led me down a rabbit hole of figuring out how to outsource our project, and my partners and I determined that a dev agency was the way to go. Upon discussion, we decided that the most capable agency would earn our business. The only way to gauge each agency's capabilities was through their portfolio and case studies. 
Nick Varga, Chief Riding Officer, ERide Journal
The Bottom Line
Selecting the ideal outsourcing development partner is a crucial step for any company searching for software solutions. Outsourcing software development requires having the appropriate team in place to handle the tasks effectively. Finding the perfect match is not a one-day process and requires avoiding common errors. By adhering to tried-and-true practices and seeking advice from experienced professionals, you are well on your way to achieving success.
At Ace Infoway, we adhere to a proven software development process and utilize globally recognized coding practices. Outsource your software development needs to us and have peace of mind knowing that we are fully dedicated to your satisfaction. We are always here to serve you, send us your project details right away.