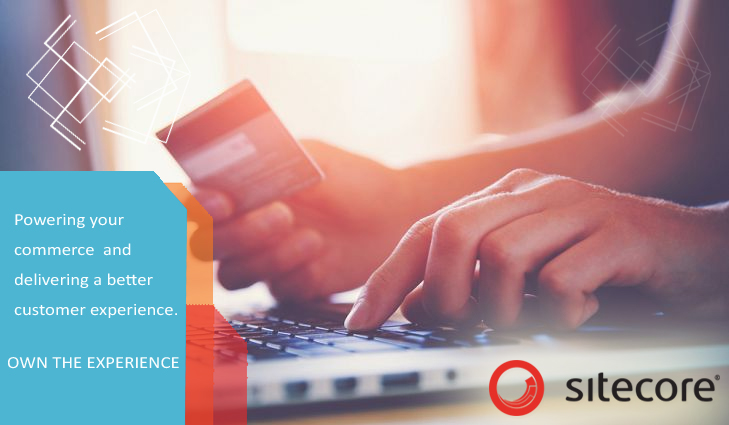 When it comes to audience engagement and brand entity visibility, organizations strive hard to set up a well planned and highly focused marketing communication strategy that aims to deliver the best customer experience. To achieve these marketing goals- a robust, 360-degree, feature-rich technology is required. This is where Sitecore has developed into a niche technology that offers all the aforementioned features.As per last reports released by Sitecore 7,894 companies around the globe are currently using Sitecore Technology support to accelerate their business growth! And this number is multiplying rapidly as many companies are endorsing this feature-rich technology.
Sitecore helps businesses through their Sitecore Experience Platform with products like Web-Content Management (WCM), customer insights, marketing automation and a lot more. Sitecore offers two extremely well-crafted products under their Sitecore Experience Cloud Services, Sitecore Experience Platform (XP) and Sitecore Experience Commerce (XC), see below –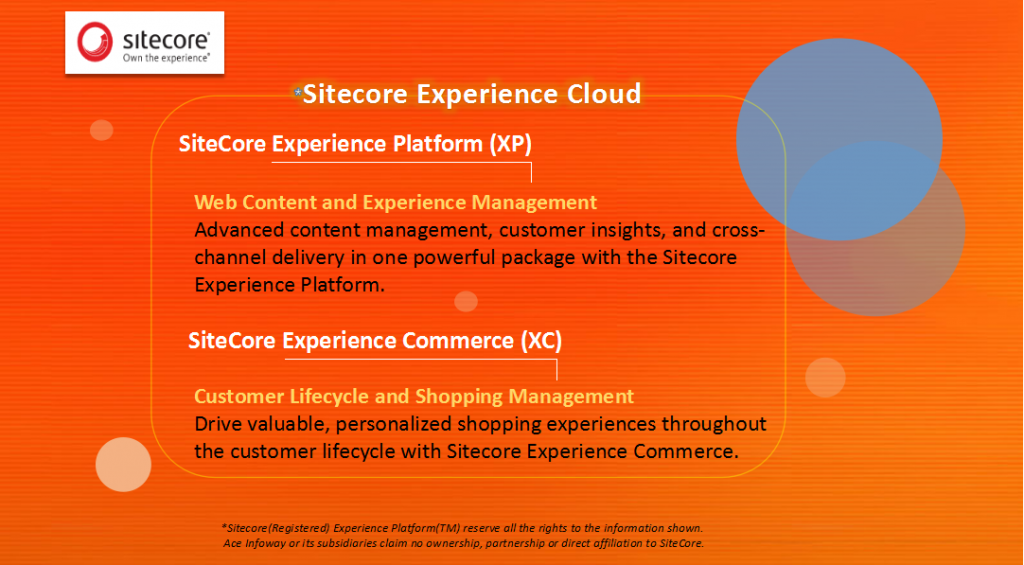 Sitecore right at the top of all the other technologies when it comes to web-content & customer lifecycle management. Sitecore as a technology fits almost all the requirements and expectations that businesses expect from an audience engagement marketing tool.This year on January 15th, 2018, Sitecore launched version 9 of their Experience Commerce Technology to convert prospects to customers by enhancing the contextual shopping experience. Also, recently Sitecore partnered with another industry leader – Salesforce, to deliver a personalized digital experience using Salesforce's Marketing cloud service. Sitecore has been positioned as a DXP (Digital Experience Platform) leader by Gartner Magic Quadrant.Being a niche technology most companies at times are unable to explore and implement all the features that Sitecore has to offer. The team at Ace helps organizations to get the best out of Sitecore's latest services for the best results. We offer support and maintenance for Cloud and Commerce services. We also offer migration from older versions to the latest version 9.
Sitecore's competency lies in creating and encouraging path-breaking customer experience management solutions. The team at Ace offers service deployment, and integration services to customers who want to enjoy the benefits of Sitecore's advantages with minimal deviation from their current tasks and resources.
Disclaimer: Excerpts, Information, Logos, and image references posted on the Blog about Sitecore and its Services + Salesforce Partnership are owned by Sitecore and used for reference purposes only.
#AdvancedTechnology #Sitecore #SitecoreExperiencePlatform #i-computers #WebContentManagement(WCM) #GartnerMagicQuadrant #DigitalExperiencePlatform(DXP) #version9 #SitecoreXP #SitecoreXC #Sitecore&Ace #AceInfoway