There are 2.6 billion monthly active Facebook users around the world and on average, these users spend about 2 hours and 24 minutes each day, making Facebook the most popular social media app.
With this massive amount of users active on this particular social media platform, it would be a sheer waste of a chance to tap into this goldmine of an opportunity for retailers to directly connect with their end-user. And to help take advantage of the hidden potential of social media platforms, Facebook has launched Facebook Shops along with the existing Facebook Marketplace.
In the previous articles of the 6 part series about eCommerce and Google Free Listing, we have discussed in length about various ways to restructure your digital presence and how you can set up your eCommerce store and make the most out of it. In the previous article about how you can benefit from Shopify as an eCommerce platform, we had given a sneak peek about Facebook's entrance in the eCommerce domain. We can never underestimate the power and dominance of social media. So, it is a great idea to Increase you Instagram followers and excel on multiple social media platforms to unlock limitless opportunities and growth.
In this last article of the series, we would be discussing in length as to what is in store for Facebook Shops.
What made Facebook enter the eCommerce domain?
Consumers have resorted to the likes of Facebook as their go-to source of information related to the pandemic, the future of the world around them, updates about their loved ones, news about their favorite go-to shops, and restaurants, and almost everything. It's also worth mentioning that the pandemic's economic fallout is already hurting and killing off many small businesses — businesses that post and advertise on Facebook.
Just yesterday, Facebook released its State of Small Business Report, which surveyed 86,000 small businesses in the United States, and one finding was that 31% of small businesses have stopped operating as a result of the coronavirus crisis.
Small businesses are pretty important to Facebook. According to Zuckerberg, the vast majority of Facebook's advertisers are small businesses, and it also makes up the biggest part of their revenue. To help them, the company announced a $100 million grant program for small businesses in March.
Even after looking at all of this, Facebook decisively built a new tool called Facebook Shops, to make online shopping seamless and sorted. In Zuckerberg's own words: "This is the biggest step we've taken yet to enable commerce across our family of apps."
Introducing Facebook Shops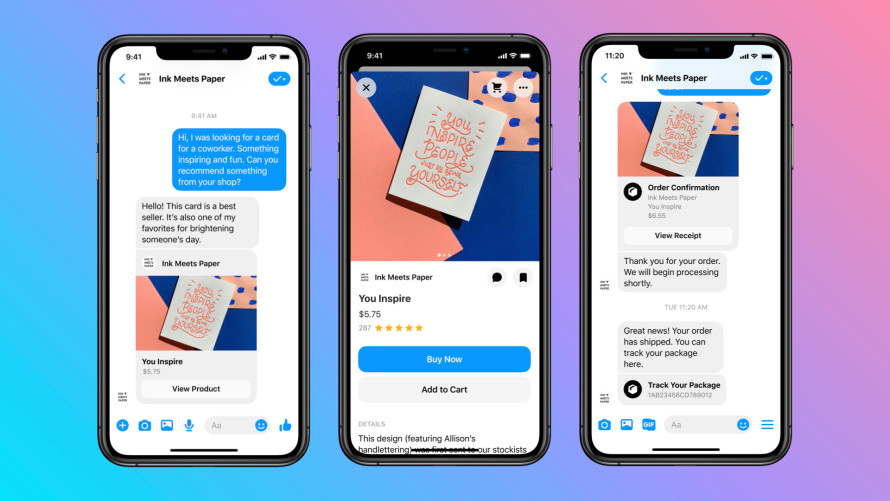 Facebook Shops is a mobile-first shopping experience platform where retailers and businesses can easily create an online store on Facebook's family of apps, including Facebook and Instagram, for free.
Business owners can create a dedicated digital shop section on their Facebook Page or Instagram profile. The Shops let you choose which of your items you want to feature, merchandise with product collections.
The merchants can build out a catalog of products and services that visitors can browse, save, share, and even purchase. these catalogs can be customized according to the likes of the merchants and can even weave their own brand story. The merchants can connect with customers through WhatsApp, Messenger, or Instagram Direct to answer questions, offer support, track deliveries, and more.
These Shops are easy to create, fast, and, most importantly, they're integrated across Facebook's many apps. This means, once you set up your shop, it's going to be available on your Facebook Page and your Instagram profile and can be accessible from stories and ads.
Facebook plans to collect a commission on orders that are made through the shop. According to a TechCrunch interview with Facebook's vice president of ads Dan Levy, the company plans to charge "small fees" on each purchase made through Shops — although he didn't specify the rate or percentage.
Benefits of Facebook Shops
Add an unlimited number of products
Organize your products into collections and categories
Communicate with your customers through the page directly
Keep a tab of analytics on sales, visits, clicks, advertising, and more
Get your products appearing in Facebook Marketplace
How to set up a Facebook Store using Facebook?
The below listed are the steps are to be followed for setting up a Facebook store:
Step 1: Through your Facebook Page, configure the Shop page.
Step 2: Set up your shop details.
Step 3: Configure your payments.
Step 4: Add products to your Facebook store.
Step 5: Managing your orders.
Facebook Shops integrates with eCommerce Platforms
With Facebook shops being a new entrant, it falls short of some features that the eCommerce platforms makes up for it. To leverage the extra benefits of these platforms, Facebook integrated with Shopify, BigCommerce, WooCommerce, Channel Advisor, CedCommerce, Cafe24, Tienda Nube, and Feedonomics to help brands bring their products into Facebook Shops.
WooCommerce
With these two powerful platforms coming to a unison, it is a boon for WooCommerce merchants to take advantage of this new feature. With Facebook Shops, the merchants of WooCommerce will be able to maximize their campaign performance, get new clients, and also monitor the analytics and the ad spend on Facebook.
Shopify
Speaking on the partnership, Shopify said: "Facebook Shops allows Shopify merchants to get control over customization and merchandising for their storefronts inside Facebook and Instagram while managing their products, inventory, orders, and fulfillment directly from within Shopify."
Shopify merchants can sell and manage their Facebook Shops product listing from their Shopify platform inventory, create collections, and manage product groups and give shoppers the best checkout experience.
BigCommerce
The BigCommerce platform merchants would be able to take advantage of dynamic advertising and a Facebook store with built-in checkout through their platform on Facebook Shops. BigCommerce lets you connect your eCommerce website's catalog with Facebook to grow your reach on a channel where your customers already spend their time on mobile-friendly Facebook store that integrates with your online store.
Augmented Reality in Facebook Shops
A part of Facebook Shops' customization will come from AI and Facebook's augmented reality tech. For example, if you're a clothing store that makes clothes for both men and women, you'll be able to show how your clothes will look on the shoppers and makes it easier for the shoppers to purchase. Visitors to your store will also be able to use AR to virtually try on things like sunglasses, makeup, and even furniture.
Facebook said its goal is to one day develop an assistant that can serve up product recommendations on the fly, and that can learn preferences by analyzing images of what's in a person's wardrobe while allowing the person to try new items on self-replicas and sell apparel that others can preview. Your social appearance matters a lot and we should never neglect these minor details across all of the social media platforms. You can easily get this done with Instagram Profile Viewer and set high visual standards.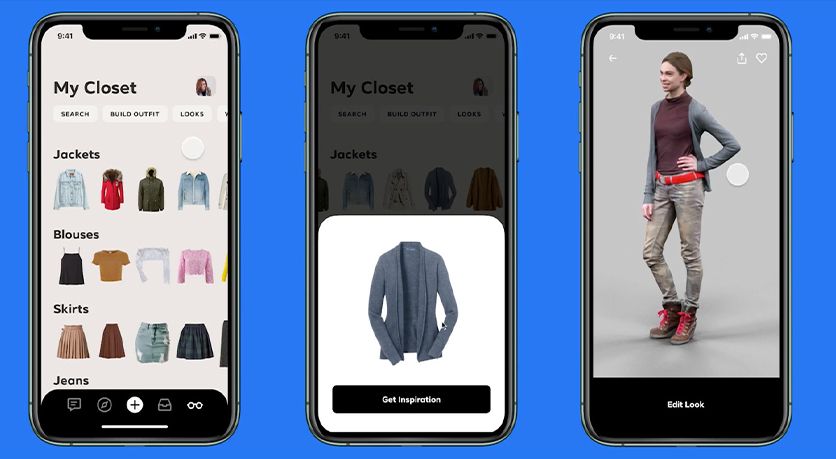 Loyalty Rewards Program with Facebook Shops
Facebook is currently testing ways to make it easier to earn rewards with businesses by enabling merchants to connect to loyalty programs, like the points program at a local cafe or store, to your Facebook account.
According to an announcement by Facebook, shoppers will be able to see and keep a track of the points and rewards for the places they visit. New ideas are also being explored to help the small businesses create, manage, and surface a loyalty program on Facebook Shops.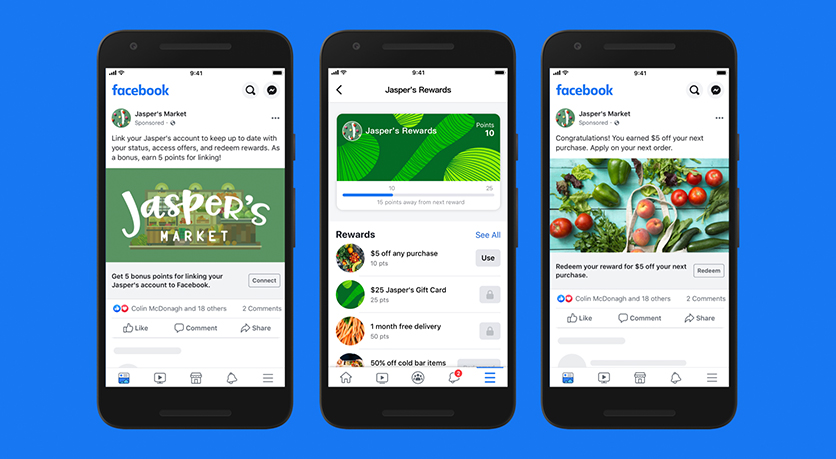 Over To You
That's it, folks!
You've just learned how to sell on Facebook and hopefully created your own Facebook Shop. Unfortunately, things tend to change often with Facebook, so if you ever need assistance with how to perform some specific operation on your Shop page, you should find the guidance from Facebook Help Center.
Our blog series of adventures with Google Free Listing, Google Shopping, online stores, and eCommerce has come to its conclusion with the hope that these articles help you kick start with all the necessary tools and information required to build your digital presence and revive your business. If you are seeking out for more specified information related to your business and industry, then do get in touch with us where our expert team is ready to help you out.