Your online marketing presence relies heavily on web design. The evolution of technology makes it even more crucial.
Eventually, every site gets a little trite with time, and refreshing it with new features and trends is the best way to keep it active and upgraded.  
Thereby, to keep your site ahead in this competitive sphere of marketing, we bring to you a congregation of experts' opinions on web design trends for 2023.

So, what are the top web design trends to inspire businesses to create their next web app in 2023?
12 Top Web Design Trends For 2023, According to Experts: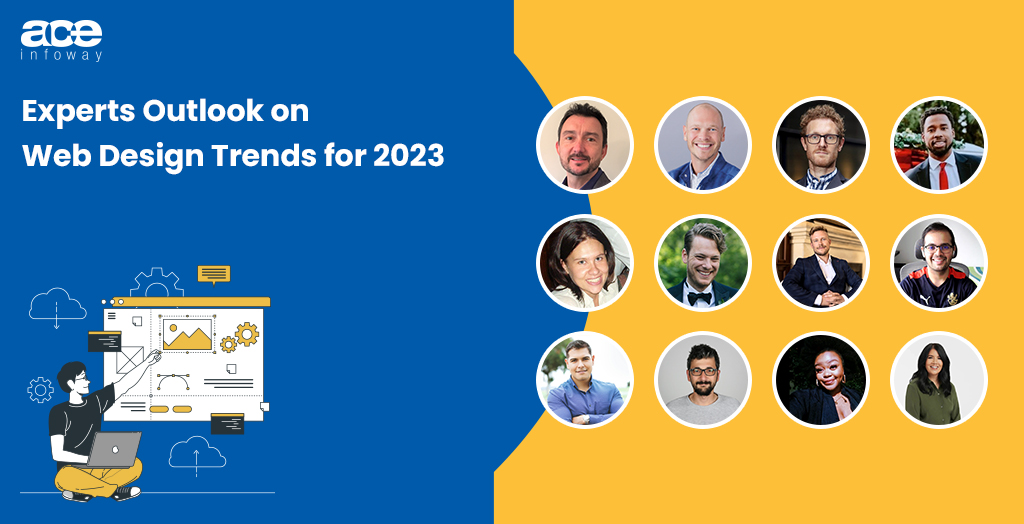 1) Inclusive Design
2) Micro-interactions
3) Organic Shapes
4) More Businesses Will Adopt a Headless Infrastructure
5) Add AI to Your Design
6) Parallax Scrolling
7) Dark Mode Functions
8) Minimalistic Design
9) Mobile Responsiveness
10) Static Motion Design
11) Storyboards Are Now the Way Instead of Wireframes
12) Voice Search Feature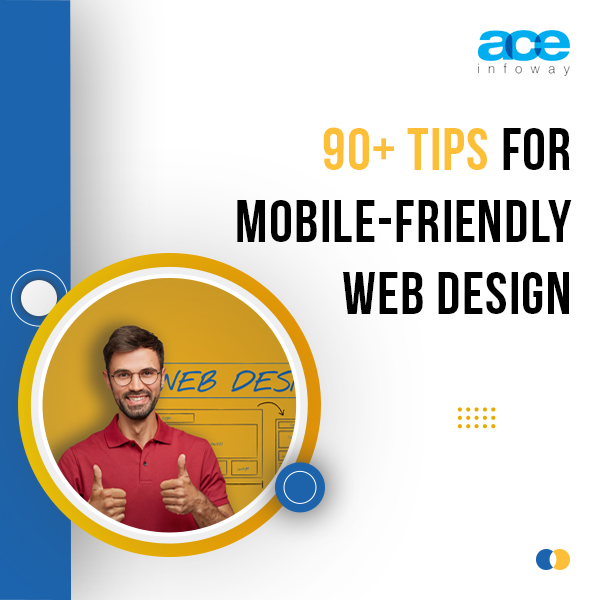 90+ Tips to have Mobile-Friendly Web Design
Get this eBook in a portable document format & access it offline.
1) Inclusive Design
Inclusive design is the topmost trend businesses should embrace when thinking about their next web app. What that means is making sure your web product is accessible to and usable by the widest audience.

20 years ago, the RNIB in the UK was fighting in the courts to establish laws that would force organizations to make "reasonable adjustments" for people with disabilities. The vast majority of organizations ignored that guidance for many years or paid lip service.

Fast forward to 2022 and inclusive design is more relevant than ever. Not only does it reflect the growing global acceptance that society must do more to engage and support people with disabilities. It also goes further than the accessibility movement did, promoting design for all people, regardless of background, ability, gender, age, culture, language, and more.

Whatever you create in 2023, make it inclusive!
Paul Blunden, Founder & CEO, UX247 Ltd
2) Micro-interactions
Micro-interactions, or animated gifs, are a form of subtle user feedback used on websites. An example of a micro-interaction is the color of a link changing when the mouse hovers over it. This can also be done in 2023. Because of the recent emphasis on "micro-interactions," the same kind of experience may receive more special treatment to stand out. Picture a color gradient that gradually changes as you browse down the website or a burst of color that erupts when you click on a button. These are the types of sophisticated micro-interactions that will become more common in the future and we will see more of them in 2023 as more businesses will be leveraging them.
Gerrid Smith, Chief Marketing Officer, Joy Organics
3) Organic Shapes
The use of geometric shapes in website design was popular in 2020, but by 2023, organic forms were taking center stage. Forms devoid of strict angularity are referred to as organic or flowing. Consider the irregular and winding forms found in nature, such as hills and the banks of lakes and rivers. Rather than using hard angles and lines to divide up content, fluid shapes can be used instead.
Edward Mellett, Co-Founder, Wikijob

4) More Businesses Will Adopt a Headless Infrastructure
A headless website infrastructure decouples the front-end system from the back-end system. This eliminates design constraints that stem from templates. With a headless infrastructure, content can be displayed seamlessly on more devices — like kiosks and smartwatches. This can be a game-changer when it comes to customer acquisition.
Stephanie Venn-Watson, Co-Founder, fatty15
5) Add AI to Your Design
AI is trendy enough when it comes to web and app designing, but there are lots of areas where it can still get applied, like chatbots and customer experience enhancement. Any product can gain an advantage over its competitors and increase its effectiveness with enough AI added to the mix. 
Imagine the potential of suggesting any user content for further consumption after reading a post or buying a certain article.  You have to guide visitors to become leads and nurture them with valuable content, and that's something you can get with a smart design.
Brenton Thomas, CEO, Twibi Digital Marketing Agency
6) Parallax Scrolling
Parallax scrolling is one of the hottest web design trends right now and businesses should consider utilizing it for their next web app in 2023. Parallax scrolling creates a 3D effect as users scroll down the page, making the experience more immersive and engaging. It's also a great way to tell a story or highlight key features of your product or service. When used effectively, parallax scrolling can grab attention, build excitement, and create an unforgettable user experience. If you're looking to make your next web app stand out from the rest, parallax scrolling is the way to go.
Lorien Strydom, Executive Country Manager, Financer.com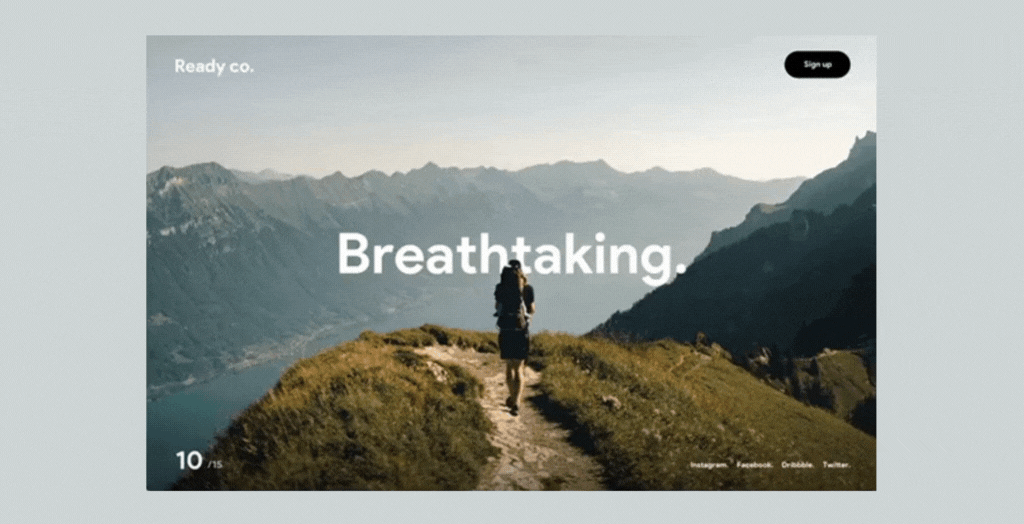 7) Dark Mode Functions
Web layouts that default to a "dark mode" perform a few important roles. The practical benefit is that they lessen the strain on the eyes caused by staring at displays for extended periods of time, something many people worry about. Aesthetically, switching to dark mode is a quick and simple way to give your site a cutting-edge feel while also allowing you to highlight specific design components by making them stand out against a darker backdrop.
Kenny Kline, President & Financial Lead, BarBend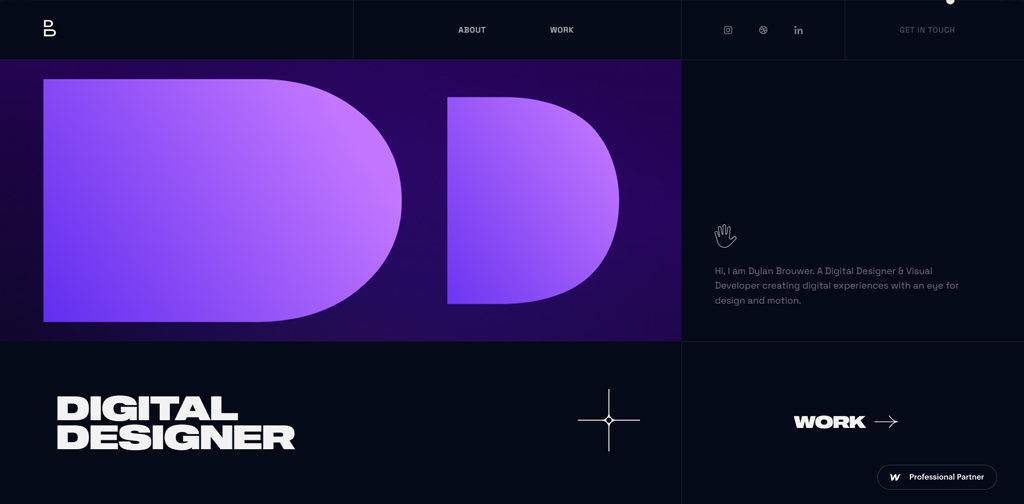 8) Minimalistic Design
One of the most popular and inspiring trends is minimalism. This clean and sleek style can help businesses create a modern and professional app that is easy to use and navigate. Additionally, minimalism can create a high-end and luxurious look for businesses that want to appeal to an upscale market.

By using a flat design, you can make the most of the available space and organize your website the way that you wish. This makes it easier for the user to navigate and find information. Minimalistic designs are popular because they stick to the bare minimum. They don't have a lot of clutter, so they're easy to read and understand. They also provide a clean, professional look that's attractive to businesses.
Johannes Larsson, Founder and CEO, JohannesLarsson.com
9) Mobile Responsiveness
Mobile responsiveness is the leading web design trend that is motivating organizations to create their next web app in 2023. A mobile-responsive website design should be at the top of your priority list for your 2023 website design, which shouldn't come as a surprise. A mobile responsive website design makes sure that visitors who browse your site on a smartphone or tablet have an identical experience to those who do so on a desktop.
Since the launch of Google's mobile-first index in July 2019, smartphone responsiveness has become a crucial web design trend for 2023. Mobile responsiveness is much more critical in your 2022 web design because mobile-first indexing states that Google looks at the mobile version of a website by default rather than the desktop version.
How can I make my website responsive to mobile devices? Working with a responsive web design business is one of the greatest ways to get started on the process of making your site mobile ready!
Raviraj Hegde, Head of Growth, Donorbox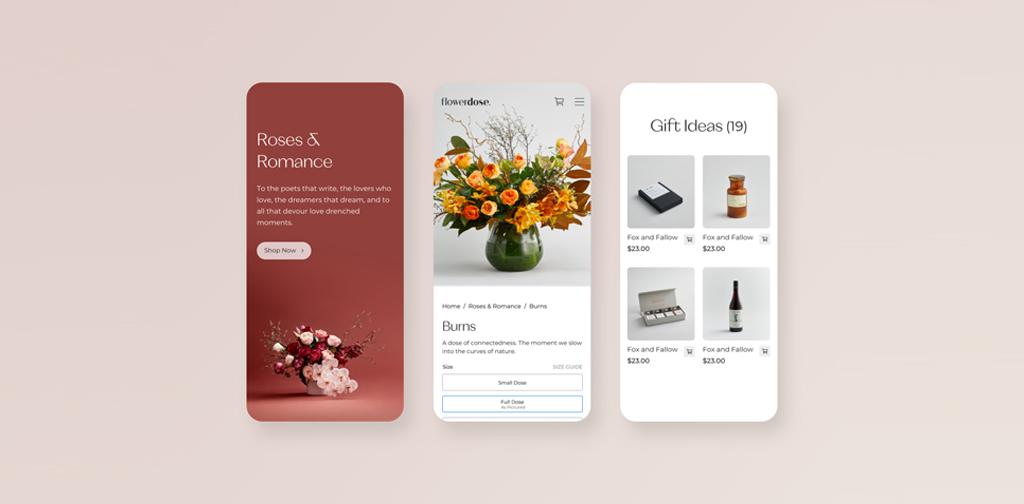 10) Static Motion Design
Perspective drawing designs have been popular for their simplicity and clarity in recent times. Animated web designs followed with their instant attention-grabbing charm. A web design trend I'm rooting for in 2023 combines these two. It also takes cues from time-lapse photography and videography.
Static motion is a web design technique that exudes motion in static websites. If you've ever seen a still image of a busy, time-lapsed highway at night, with traffic lights seemingly zooming by, that is the language of static motion logo design. Designers are using motion elements such as action lines, motion tracers, and splatter particles to bring out the action in motionless websites. I find it injects life into the website, giving the impression of a bustling brand. So it is ideal for brands that want to grab attention without being overly in-your-face and instead exude an energetic, friendly, and modern aura.
Jon Torres, CEO, Jon Torres
11) Storyboards Are Now the Way Instead of Wireframes
Using wireframes has long been a staple in web design. It is a great way to plan out the structure of your website or application before diving into the design itself. However, wireframes can sometimes be limiting. This is why many designers are now turning to storyboards as a way to plan out their web app designs. Storyboards are similar to wireframes in that they help you plan out your design's structure. However, they also allow you to add more personality to your design. This can help to make your design more unique and engaging for users.
Burak Özdemir, Founder, Online Alarm Clock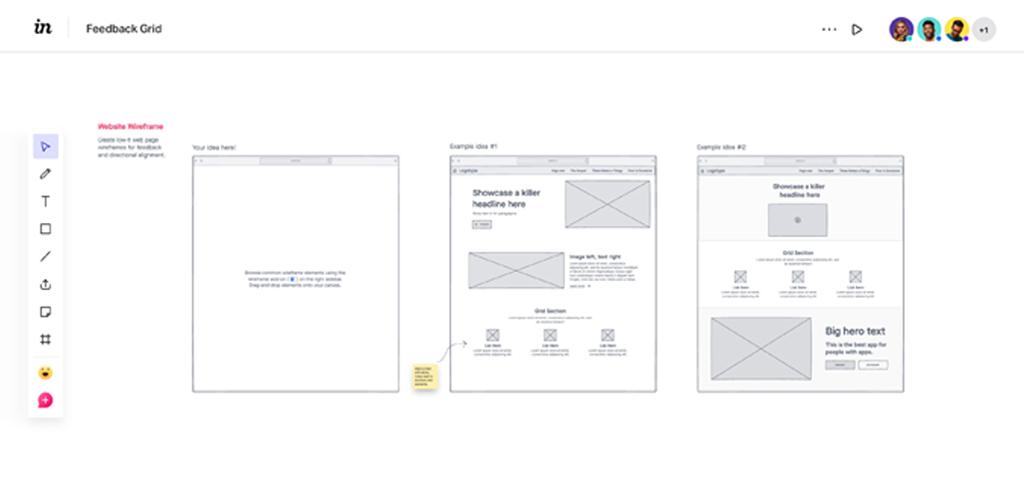 12) Voice Search Feature
People are increasingly using voice search by asking questions or making demands rather than typing in search terms. The rise of speech chatbots and virtual assistants necessitates a shift in how websites are built. Even if a voice-activated interface isn't the norm for most websites just yet, it's not likely to disappear anytime soon and there is a possibility that it will be available on apps as well. More and more websites will likely add voice search as an alternative to text search which will inspire businesses to create their web apps in 2023.
Tia Campbell, Director of Marketing, Practice Reasoning Tests
Websites and Web Apps, 2023
Looking at the above-mentioned fast-emerging trends, the future of web designing seems promising. In a nutshell, we can say that not all trends will be a good fit for your next web design project. But you've to be prepared to adopt these trends to create a better user experience for your business. In addition to design, the content and structure of a website are crucial to its success.
In case you want to understand what can go well with your website/app concept, we are here at your rescue with over two decades of professional experience in serving global businesses.