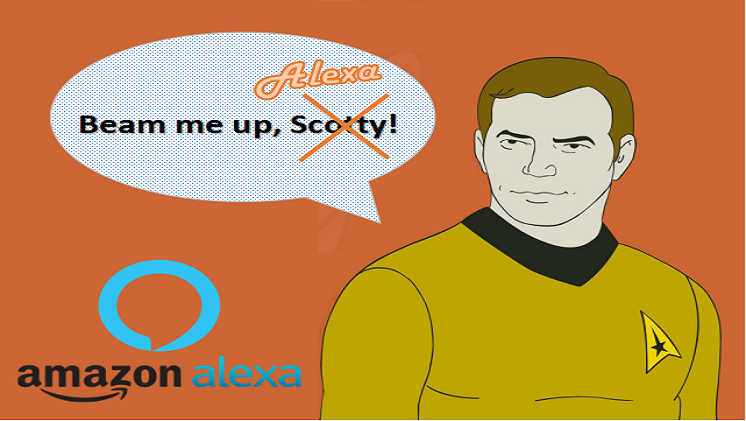 A few weeks ago I came across a really funny video while scrolling through my facebook feed. This video showed a family having a great time watching an old lady(grandmother) get totally amazed by Google's voice assistant – Google Home. She tried giving commands to the Google device and was totally blown away when it responded to her commands.
Watch the hilarious video – Italian grandmother learning to use Google home!
It was fun watching the old nan trying to operate the device but it also drew my attention to the fact that, How common these amazing technological advancements have become for us- the Millennials and Generation Z. From AI enabled gadgets, simulated games and virtual reality videos to be able to manage our day to day tasks at home and work, we have made some amazing advancements within the last decade.
Google Assistant, Alexa, Siri, Cortana – all are amazing virtual assistants. Using these voice-enabled assistants is like you are on one of the science fiction movies or TV series of Star Trek, on board the Starship Enterprise and operating it through voice commands.
Amazon's Alexa
Alexa, Amazon's virtual assistant has a female voice and it can be activated by using the wake word 'Echo', "Amazon" and "Computer". The wake command can also be custom set. Alexa can perform numerous tasks like playing music (through Amazon Echo/ Echo Dot), locking the doors, adjusting the room temperature through Amazon thermostat device or hearing news and sports updates, and even ordering food from Pizza Hut or GrubHub.
Other Than Amazon products, Alexa is also being integrated into several third-party devices like Harman Kardon Astra Smart speakers, GE Sol LED Lamps, BMW and Ford Vehicles. Amazon allows manufacturers to integrate Alexa voice features into their devices by using Alexa Voice Services(AVS). AVS is cloud-based and its API is provided by Amazon to support interfacing with Alexa through Automatic Speech Recognition(ASR) and Natural Language Understanding(NLU).
Alexa is also available for business solutions like conference calls, meeting schedules etc through paid subscription. Microsoft, SAP, and Salesforce have integrated Alexa services into their business solutions.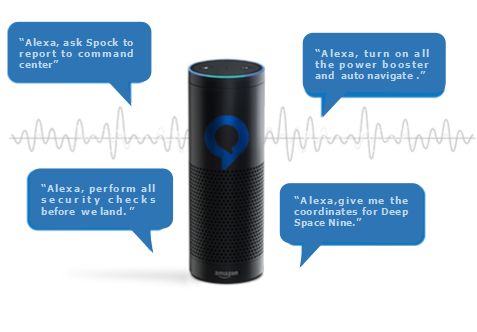 Alexa also has the ability to execute multiple tasks "routines" on a single command "Skill". Example, when you say, " Alexa, Good Morning!"- it will turn on the lights, play music, switch-on the coffee pot and even read out your to-do list for the day. I simply love what science can really do to make my life easier (read: lazy)!
Currently, users can communicate with Alexa in only 3 languages – English, German and Japenese.
According to Rohit Prasad, Vice-President and Head Scientist of Alexa division at Amazon,- his team has only "scratched the surface of what's possible." (read the complete article)
With the infinite possibilities to make things work for both individuals and organizations, Ace has helped many clients who want to tap into the world of 'virtual assistants' to be part of their business eco-system. We have helped them built commands that are developed into 'Skills' (voice to text), that, integrate using APIs and trigger a chain-reaction for the native applications, which in-turn execute the pre-determined workflows (automation) for a quick result. The ways you can make Virtual assistants help you are endless.
So, while the team of scientists at Amazon works on making Alexa super powerful(and making my dream of commanding a Starship Enterprise a reality), I have started exploring some of the most useful commands for Alexa and will be sharing them in my next article.
"Alexa, let's boldly go where no man Virtual Assistant has gone before!".
#voiceassistant #alexa #amazonecho #amazondot #alexavoiceservice