The numbers shown in the infographic above are incredible and show the magnitude and reach of WhatsApp as a communication platform (both messaging and OTT). WhatsApp is free to download, use and functions as a reliable messaging and calling app available for most phones and major mobile OS like iOS, Android, and Windows.

Whatsapp has operated on the basic fundamentals laid out by its co-founder, Brian Acton and fiercely guarded and implemented by the other co-founder, Jan Koum – " No Ads. No Games! No Gimmicks!".
Whatsapp has recently announced that they would be providing support for Business Accounts, especially the enterprise customers. Whatsapp is going to make it possible for large companies to use the app as an effective communication service. Whatsapp will be releasing its API for developers to create web and app bots.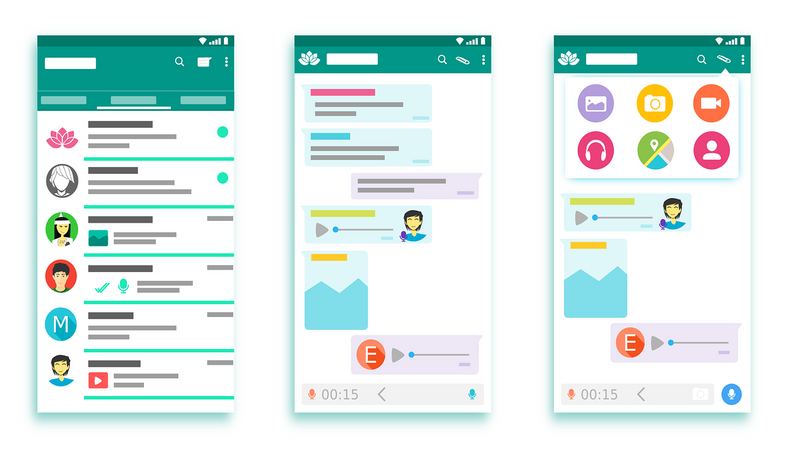 With nearly 75% of the world using messaging services as a preferred communication method, businesses can't afford to ignore the potential and the opportunity at hand to connect with customers one-on-one. And, Whatsapp is the current King of all Messaging Apps across the globe and also provides multi-lingual support.
We support B2B & B2C messaging services on Whatsapp Platform to run business campaigns. Effective integration of chatbots with the Whatsapp business app makes the app truly powerful while allowing businesses to manage enterprise accounts like they do on other platforms like Facebook, Instagram, Twitter.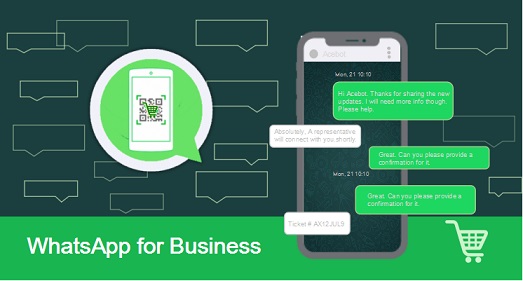 Since the Business Service on Whatsapp is designed keeping the customers/ consumer in mind, our team of developers makes sure the bots are created in-line with the terms and conditions laid out by Whatsapp and there's no flouting of norms. Also being a spam-free app, it would be easier for businesses to communicate with the customers without either-side having to deal with unwanted content and distractors.
Even though Whatsapp has taken its time to launch the business feature on WhatsApp, it can take benefit of learning from the hits and misses of other platforms. It is for the businesses to decide along with the developers whether it is better to develop the chatbot in native environments like Web or App for full control and personalization to increase the reach.
Hoping that the business support services create an equally successful impact, the way WhatsApp's social platform has.
Let's say What Up WhatsApp to this Business platform!
#chatbot #whatsapp #botdevelopment # botsandAce