Executing business operations only under bricks and mortar is a thing of the past. Today, almost every business has an idea to go online and tap the market- but having an idea is not enough. But not every company has enough capital, resources, and talent to go digital with a full-fledged software application.
Launching a product with full-fledged features involves the risk of money invested, time, resources, and effort. To avoid such risks executing a business idea with a Minimum Viable Product (MVP) is a smart move.
Many successful tech giants like Facebook, Zoom, Spotify, TikTok, Tinder, and Uber have started their journey with MVP development and the rest is history!
Now let's understand how going initially with MVP software or web or app development could help convince the investors to invest their money into your app with minimum risk.
How MVP Development Can Help in Raising Funds?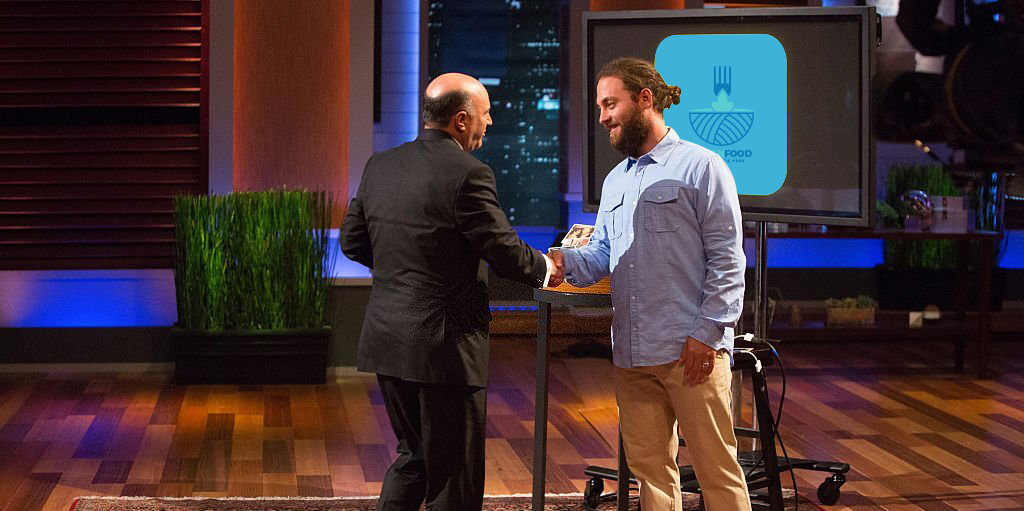 Having a persuasive MVP developed by an experienced company could help you raise funds to develop a full-fledged software product. Here are the factors that could help you raise money through MVP development.
Investors can check the product viability
Can experience the product's functionalities
Easy to examine the competitiveness of the team
Investors can evaluate product commitment
Helpful in creating market awareness
Investors Can Check The Product Viability
The predominant reason behind developing MVP is to check the viability of the idea as well as the product. With Minimum Viable Product (MVP), you can check to what extent your business idea is acceptable to the target audience.
It will be possible for you as well as your investors to understand the volume of demand for your product in the market. With MVP product launch one can also estimate whether users are willing to pay for the product.
Users can give their feedback and suggestions after using MVP, which can be useful in improving the features, accessibility, and business operations. A Minimum Viable Product (MVP) reduces the extent of risk. It helps in assessing whether the product will be successful or not, performance, product acceptability, and gathering other vital information that could help in decision-making.
Experience and Assess Product Functionalities
With more than two decades of experience as a digital solution provider, we have served MVP development services to various industry verticals, and with our experience, we can say MVP can help in securing investment funding.
With a Minimum Viable Product (MVP) investors can check the functionalities and performance of the product- above all it is possible to experience the UI/UX on a personal level. This could help in making the decision and persuade the investors how your product can solve real-life problems at large.
Also, it helps get user feedback and suggestions, making it viable for the market.
Contrary to fully equipped products that are in the early stages of the development process, it is easy to persuade investors with MVP development. Because they can use, evaluate and experience the product which can help them in making quick decisions.
Easy to Examine The Competitiveness of The Team
For any venture, its team is the driving force, and having the right team is crucial for any venture to succeed. Experienced investors will surely keep a check on the team behind the product.
A good team is capable of overcoming any challenge and making a success out of it- on the other hand, an incapable team could make a good idea a failure. For these reasons, investors majorly rely on MVP development before committing to an entirely operated product. MVP could help investors to evaluate whether the team has the capability and enough experience to make the product achieve desired success or not.
Investors Can Evaluate Product Commitment
Investors are reluctant to invest in new products and business ideas sighting market volatility. But MVP development can gauge investors' interest as it reduces the overall risk. The cost of developing MVP is less compared to building a traditional product.
After experiencing the MVP, investors can check the team's commitment and product. With MVP development businesses can check the commitment of the product and the team behind it with reduced risk and investment.
Helpful in Proving Market Awareness
MVP is indeed a validation of the hypothesis of the businesses where user feedback validates the idea. Market analysis is a crucial aspect of MVP before full-fledged product development making businesses as well as investors aware of the real market scenario.
Launching MVP into the market gives the ground reality of the market conditions. This helps in refining the product as well as the business model with minimum risk as MVP requires less investment of money and resources as compared to the full-fledged product.
Why Start with MVP Software Development?
What is the need for MVP development when I can offer a full-fledged product to the target audience from the beginning? This question might come to mind, but there are many practical reasons to ask an MVP development company to build MVP software or an app for your business idea.
1. Lower Cost
Building a full-fledged product will require more investments of money, time, and resources. Launching a product with MVP development no matter whether it is software or web or app at the initial stage helps in curbing the development cost and reaching the ROI in lesser time.
Prioritizing the core features with MVP and enriching the product later on with extra functionalities can help you keep the development cost and reduce the risk of money, resources, time, and effort.
2. Idea Validation
It's not possible to know whether your business idea will be able to add value to the existing market or not. Minimum Viable Product development helps in testing the market scenario and validating ideas by getting direct feedback from the end users.
Also, it helps in understanding the user behavior as well as the competition and challenges prevailing in the market as well as your business model.
3. Launching at Right Time
Developing a full-fledged product will require more time to develop as compared to MVP. Successful and smart technopreneurs rely on small-scale launches so that products can be tested in the real market with minimal risk.
With a Minimum Viable Product (MVP), it is possible to drive the product into the market faster and test its demand as well as performance. MVP development could help you in marking your product's entry before someone else can do it.
4. Scalability Based on Data
Launching MVP development in a real market allows you to test it with real customers allowing you to fine-tune it with meaningful changes.
Businesses enter the market with some idea after making some assumptions based on data and research. But MVP helps you get the actual market experience and feedback directly from the customers. Based on this feedback data businesses can scale and refine the business model as well as product.
These data-driven amendments can help businesses to deliver the best product and service as per the market needs and want.
5. Early Marketing
Businesses can leverage the benefits of being first in the market as MVP software or web or app development consume lesser time. It allows businesses to engage with the early adopters as well as stay ahead of the competition.
It also allows businesses to put extra effort and time into marketing their product in a non-competitive market. With early marketing, businesses can reach the target audience efficiently and understand their market needs in the initial stages.
How to Undergo MVP Software Development?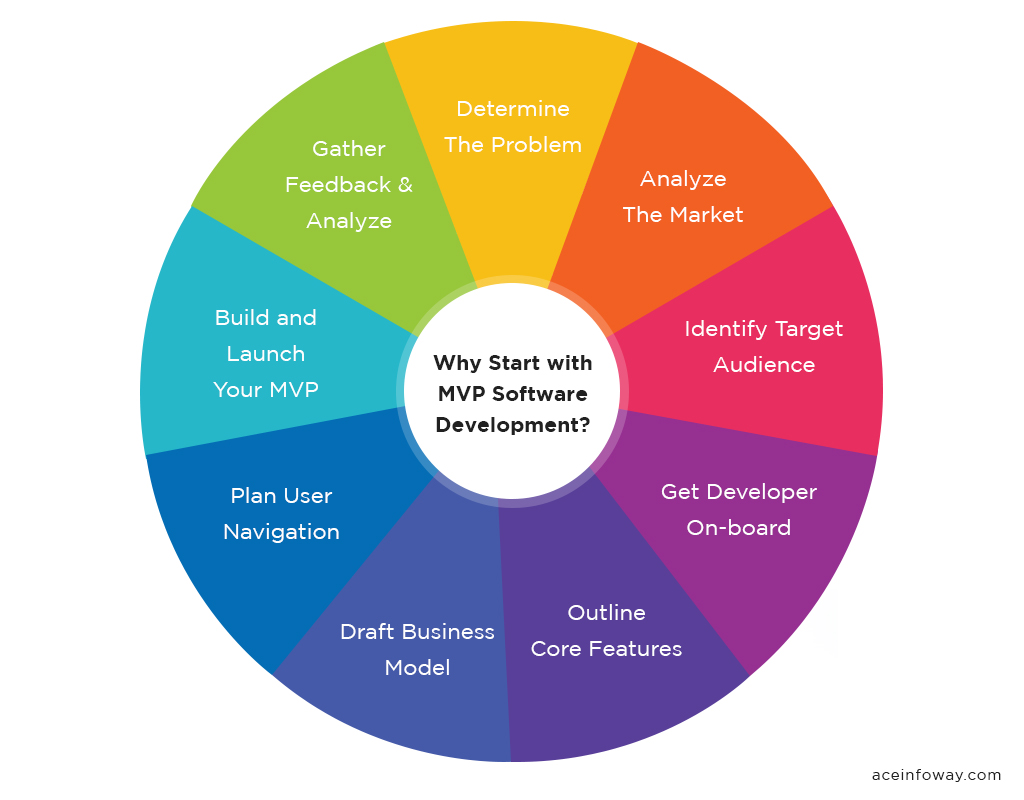 You can choose a reliable software and app development company that provide MVP development services to businesses. As a go-to partner for software development for more than two decades, we have catered to several multiple business industries with our MVP development services.
Organizations can hand over MVP development projects to software development companies like ours. Service buyers will be get charged on an hourly basis with a predetermined budget and development cycle.
If a software or app development company likes the business idea then it could join hands with the organization. In such a case, the business owner doesn't need to invest in MVP development as the service provider will invest its resources, developers, designers, and money to develop the product.
Final Words
For businesses having the plan to make their business go digital with a software app, it is advisable to go with the MVP development at the initial stage. Why? Because it reduces the risk of losing investment and resources. As well as it also helps you understand the market condition and in gathering customer feedback that could help you in refining the product and business model. If you have any business ideas and are looking for an experienced team of MVP developers who can bring life to your idea, click here to connect with us.