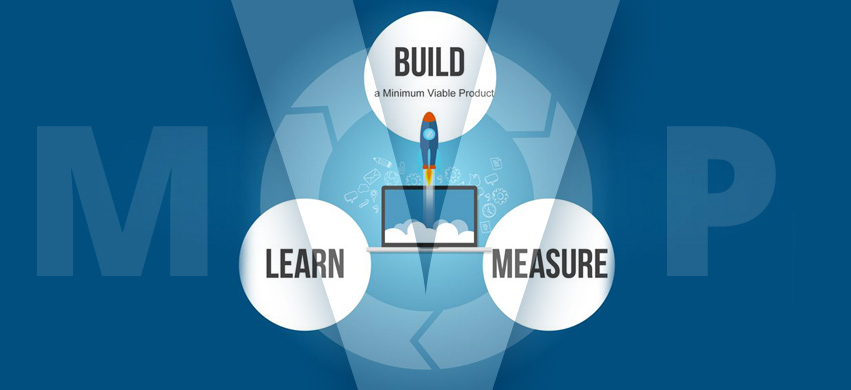 Why and How to calculate your product's Market Value?
Calculating your product's potential market value is not a small task. But it remains one of the most crucial steps when going to the market with a new product. With the implementation of the lean methodology of
MVP Development cycle, you can absolutely increase the chances of launching a successful product in the market. Who knows your idea might just be the next big thing!
I have tried to narrow down the process into 3 steps to help in calculating MVP's market value. Let's look at these 3 steps –
1) Top-Down Market Size :
This refers to the process of taking the total market value and deducting the share that you can possibly grab with your idea. It's like dropping a fishing-bait in the sea after sizing your opportunity from the seashore and figuring out if you could haul a good catch. The key is – grabbing the opportunity of casting your fishing line and even if you don't get the biggest fish, you are increasing your chances for the next attempt.
So – a) You need to find the right market. b) segment the market according to potential users. c) Collect all the numbers(feedback) from the various segments and review the general opinion as a representation of the entire market's response towards your idea.
2)   Bottom-Up Market Size:
The Bottom-Up approach is the reverse-engineering of the step number 1. In this, you need to calculate your potential sales rather than estimating the market share. This is a tricky process as its a tough task to find the right data to arrive at a sales figure.
The trick is to – a) make a list of all the channels which sell similar products. b) know your competition. You have to dive-deep to churn out the potential sales your competitors are making from various channels and also taking into account the cost of developing, manufacturing, operational costs involved before the product reaches a customer.
However, this evaluation is based on assumptions that we would be able to grab a certain percentage of the market share. In order for this assumption to work, we need to learn about our competitors.
3) Competitor Value:
This activity involves studying the already established market players and figuring out how to create a stand out entity among them. This activity provides clarity regarding the potential market share you can capture and if that share is good for you to scale as a profitable business over a period of time. This is the stage of a reality check. This is where you access your potential business against your competitors market hold. There is always some room for unique products that bring value to the market. What matters is your ability to match the 'competition' that the other existing players would bring to the table.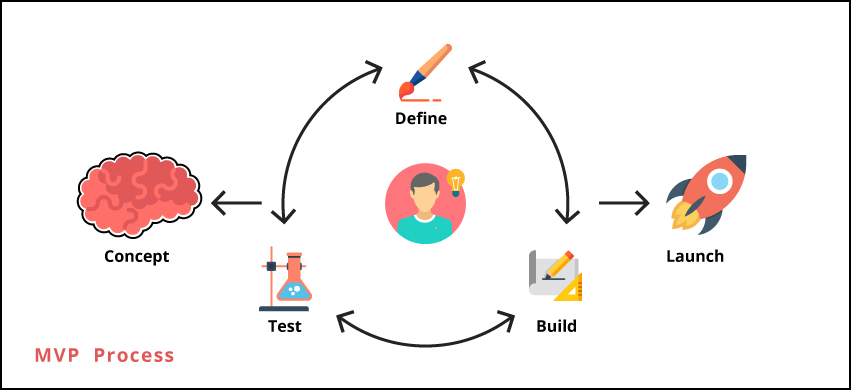 It is crucial to implement the lean MVP Process effectively for an MVP's metamorphosis into a market-winning product. Most companies fail to sustain growth after initial launch as they incur higher expenses in providing services due to hurried scaling. This happens because companies fail to gather further insights into targeted-customer needs post-launch. However, with continued adjustments to initial development prior to launch and post-launch improvements based on user feedback, companies can decide whether to scale or look at a different product or idea.
#MinimumViableProduct #MVP #Concept2Product #MVP&Ace #ProductEngineering #AceInfoway