All PWAs are basically modern websites at their core. However, these website needs supplementation in responsive design, mobile-first intrinsic design, and web performance. Hence, it requires a thorough grounding in HTML, CSS, and JavaScript for developing a Progressive Web App. The concept of PWA does not refer to any particular technology or stack. It is instead a design pattern that involves various technical components
Getting Started for PWA Production
The following progressive enhancements play a significant role in developing a Progressive Web Development:
A substantial foundation - This is what we understand as the base foundation for developing a great PWA. It can offer a faster and better experience targeting user-centric web performance metrics.
Responsive web design-It is important to create experiences that flex, making UI work across a spectrum of screen sizes and devices.
Service worker -Your PWA can register a service worker, only if the browser supports the service worker API. The service worker intercepts all the requests related to PWA, and it is mandatory to set the scope closer to the root of the app. The service worker not only serves proxy or HTTP requests, but is also capable of background code execution, web push notifications, and process payments.
Caching -It is necessary to cache needless resources, waste bandwidth and storage space to allow your app to serve unintended outdated resources. Caching can provide a fast and reliable experience, and also makes your app offline-ready.
Fetch event -This allows to intercept every network request made by the app in the service worker's scope, for same as well as cross-origin requests.
Web App Manifest -This is the file that indicates to the browser, how the web content is needed as an app in the operating system. This includes basic information like the app's name, icon, theme color, and other advanced preferences.

While developing a PWA, make sure to…
| | |
| --- | --- |
| Make it installable | Critical CSS and JavaScript caching can get your existing web app ready to work offline by improving its performance |
| Focus on a single feature | Avoid making too many changes and concentrate on adding a single significant feature like a push notification or file handling |
| Build a simple version | Generate a stand-alone or in-context offline-first PWA, using any of the existing sections of the application. |
| Start meticulously | Redesigning from the scratch will enable an easy building of PWA design patterns and other strategies to utilize all the powers of service workers |
Choose a best-fitting web development framework for your PWA:
There are various frameworks and technologies available for developing a progressive web app, each of them having different capabilities and capacities. Factors like documentation, backing, performance, and popularity play a vital role in selecting the technology for constructing PWA.
Here is the list of such technologies with their features to develop a perfect Progressive Web App:

Angular PWA Framework
Easy Implementation
Large and active community of developers
Optimized for speed and security
Supported by Google


React PWA Library
Flexible in development
Open-source library with a large community of developers
Can create both multiple and as well as single page app
Supported by Facebook


Vue PWA Framework
Open-source, distributed under MIT license
Shallow learning curve
Faster product delivery
Build smaller solutions and MVPs


Ionic PWA Framework
Free, open-source, reduces development cost
Access APIs without coding
Easy maintenance
Offers PWA toolkit

Ultimate CHECKLIST to build your own PWA
As working with PWA has no unique rules among different browsers, we recommend the following checklist to create a PWA that users admire. To keep it simple we classify the requirements into three categories:
Core requirements
Optimal Characteristics
PWA Criteria
Once done, a PWA looks like any other app on mobile:
It has an icon on Home Screen, App launcher, Launchpad, or Start Menu.
It is searchable from apps on the devicee
It opens in a standalone window.
It has an access to URL handling or title bar customization.
It can work offline.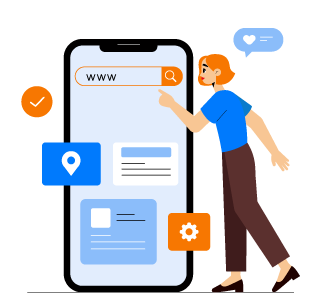 Watch out for the challenges you might face!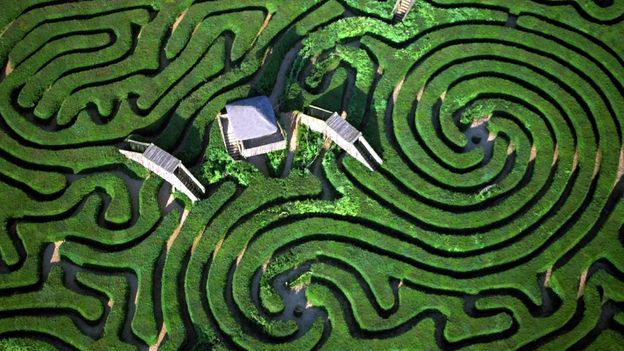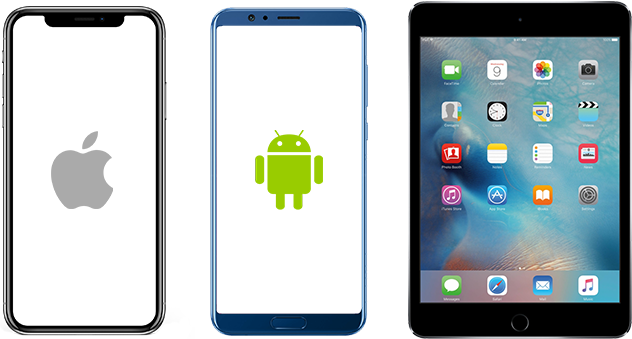 Compatibility -As ideal with all web development, it is required to test your PWA on every platform before its release. When any of the features are not supported, you should always provide an alternative experience. On iOS and iPadOS, PWAs can be installed only if the user uses Safari and not the other browser apps like Google Chrome, Firefox, or Microsoft Edge. In-app browsers like Facebook mobile browser, Instagram, Google Search App, or Gmail do not allow PWA installation.
Also, PWA is nothing but a type of Web app, that can technically run everywhere the web runs. However, the icon installation capability and offline support needs to be checked. In the world of multiple factors, the PWA installation and offline capabilities are supported by Windows 7, 8.x, 10 & 11, ChromeOS, macOS, and Linux, from the OS point of view.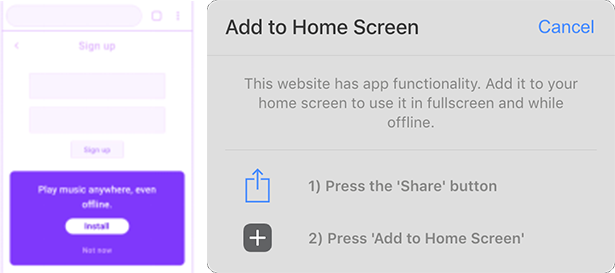 Awareness of PWAs - After publishing a PWA, its installation challenge is more crucial. Not all users would know about the power of PWA. It is required to make the users thoroughly understand that the website is installable on their devices.