Highlights of the

Report

The report is divided into 3 categories- Services, Location, and Industries.
Here are the highlights of each category-
Services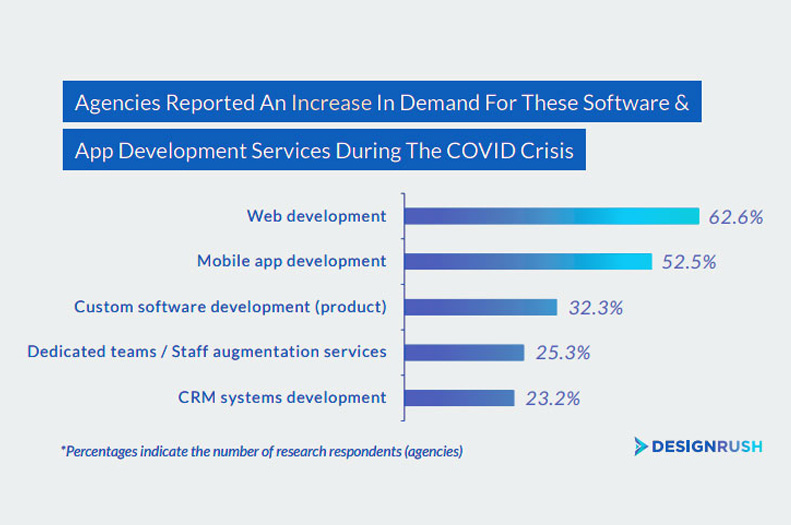 According to DesignRush, despite the uncertainty and economic volatility, 81.8% of respondents observed a significant increase in demand for at least any one of software and app development services such as Web Development, Mobile app development, Custom software, etc.
A difference in the respondents' preference is observed, i.e. the new clients are making smart investments, preferring to invest in the less costly alternate solutions such as templated and off-the-shelf solutions.
Industry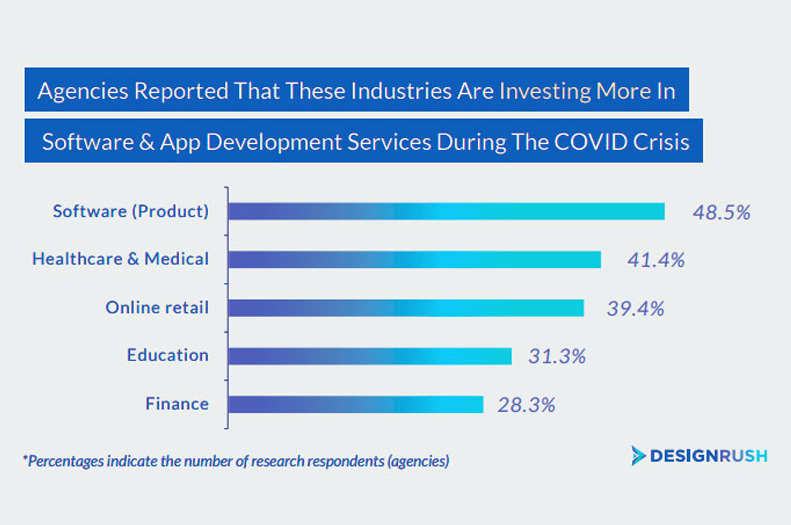 Healthcare, online retail, education, and food, and beverage businesses are increasing their investment in digital agency services.
The demand for design and branding services is increasing at a great pace, as the Businesses are increasing investment in these services to stand out from the growing online crowd.
Companies are exploring new advertising channels and platforms to increase their brand awareness and customer engagement. The major reason behind this is the increase in demand for online retail services i.e. up to 39.4%
Location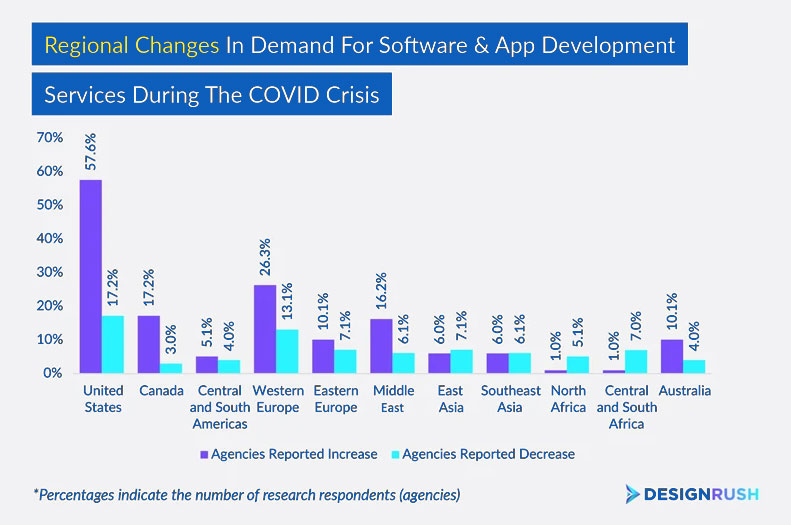 Demand for dedicated teams and staff augmentation is expected to increase post-Covid-19.
In fact, 25.3% of the respondents have already experienced an increase in these services.
DesignRush also observed that Outsourcing and Offshoring are rising in popularity as businesses
become more cost-sensitive and remote.